The CHSS R.A.C.E. Initiative invites you to join our inaugural Learning/Unlearning Circle, "Disrupting the Master's Tools: An Audre Lorde Framework of Radical Self & Community Care in the Academy," hosted by our very own Director of Healing Circles and Associate Professor of Child & Adolescent Development, Dr. Sherria Taylor.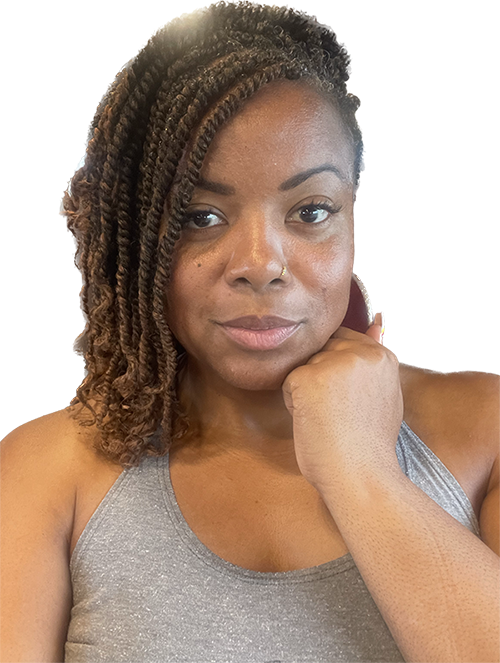 In order to continue to further examine, interrogate, and change the harmful policies, practices and culture of the institution — from the classroom, to our labs, to department meetings, etc., it is vital for us to courageously learn and unlearn as a community. "In a world of possibility for us all, our personal visions help lay the groundwork for political action." Learning and unlearning as a community involves engaging in collective critical reflexivity around topics that seek to "disrupt the master's tools" by resisting problematic, harmful, and violent ways of being, knowing, feeling, and doing in the academy and reimagining.
This Learning/Unlearning Circle will support us in understanding and reimagining radical self and community care as envisioned by Audre Lorde, a Black, queer, unapologetic poet, author, activist, and professor who drew attention to the fact that dominant narratives of coping and healing had been designed solely with white, heterosexual individuals in mind. Although mainstream discourse surrounding self-care has increased over the past 10 years, much of it is grounded in capitalistic and white supremacist foci on "doing" rather than being and, for people of color, are often disconnected from the traditions, rituals, and relationships that serve to protect, nourish, and care for our souls and "being-ness" while doing the work of dismantling oppressive systems that we did not create.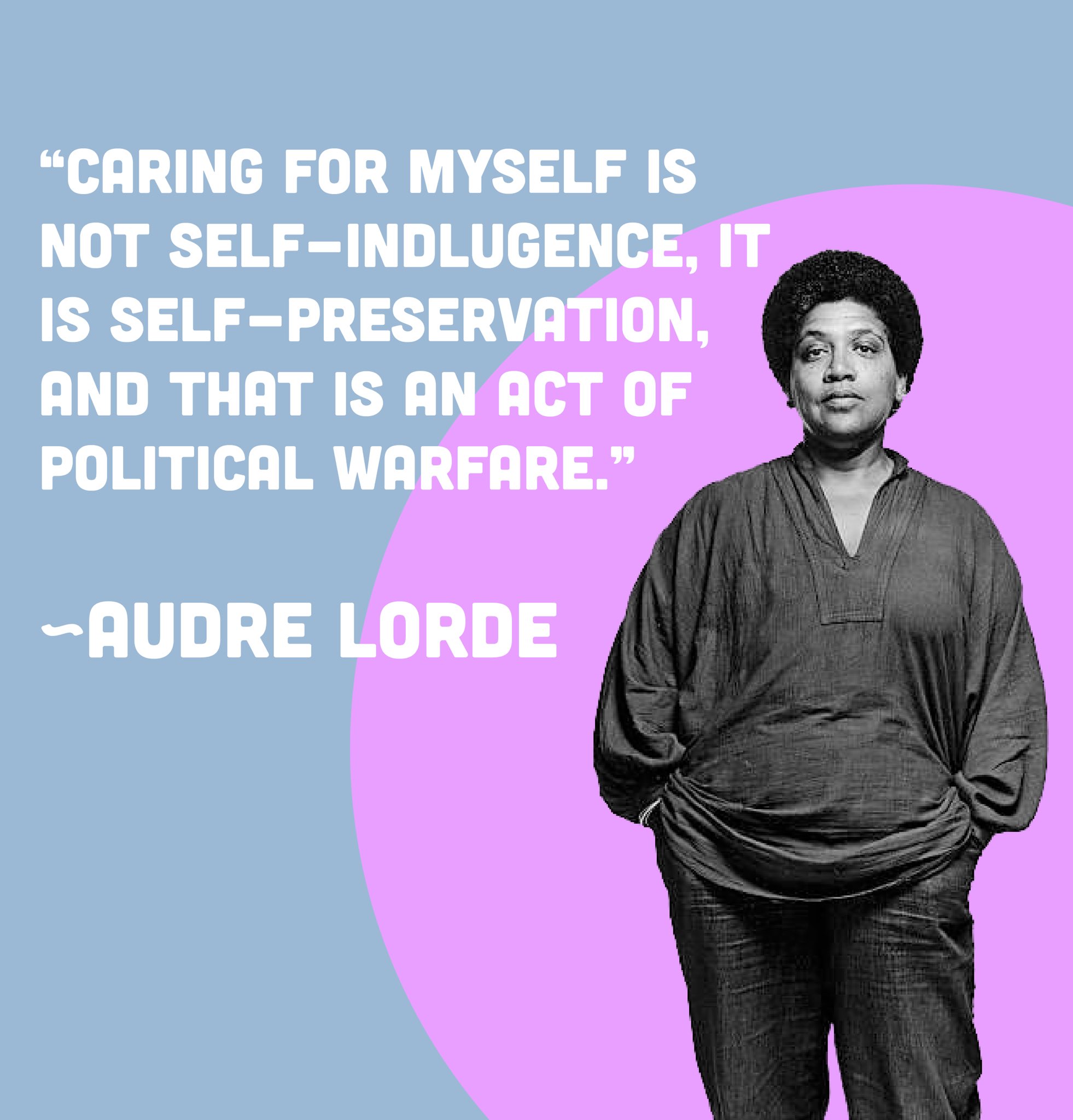 In her book Burst of Light: Essays, Audre Lorde provides us with a powerful framework for radical self and community care for those not only committed to social and racial justice, but those committed to their own courageous journey of healing and bringing about genuine, sustainable, and critically-informed social and institutional change. In our time together we'll walk through learning and unlearning what it means to put the radical in self-care and utilize Audre Lorde's voice as a guide through a series of critical reflexive questions and discussions designed to deepen our understanding of what self and community care can look like in the academy.
Please bring your lunch and snacks and join us via Zoom as we dig deep and embody the following words beautifully stated by Audre Lorde:
Those of us who stand outside the circle of this society's definition of acceptable…; those of us who have been forged in the crucibles of difference — those of us who are poor, who are lesbians, who are Black, who are older- know that survival is not an academic skill. It is learning how to take our differences and make them strengths. For the master's tools will never dismantle the master's house. They may allow us temporarily to beat him at his own game, but they will never enable us to bring about genuine change. And this fact is only threatening to those…who still define the master's house as their only source of support.