About the College
At the College of Health & Social Sciences, students develop their ability to make a significant, meaningful impact on their communities and society. Through classroom learning and practical experience, they receive professional preparation in a variety of fields promoting health, well-being and quality of life.
The College comprises a wide range of departments, programs, and schools with a shared commitment to equity and social justice. Students from our college can be found all over San Francisco — in schools, hospitals, social service agencies, governmental agencies, corporations, and other settings — translating knowledge into action to improve lives on multiple fronts. For example, our students work in health screening clinics making sure children and the elderly have access to flu shots; they work with the formerly incarcerated to help them re-enter society; and they put together makeshift workout centers in parks where families can exercise for free.
Our alumni make up vast segments of the city's workforce. A great many members of San Francisco's law enforcement community have earned their professional degrees at San Francisco State, as have a large percentage of the city's nurses and mental health counselors. The College's impact also extends beyond the Bay Area to the state and national levels, where it has helped shaped policy.
Faculty members at the College push the boundaries. Their research is rooted in a belief in the potential of scholarship to right a wrong. They engage in on-campus and community-based service that effects positive health, social change, intellectual growth and increased quality of life. In their teaching, they strive to cultivate environments committed to deep and meaningful learning experiences.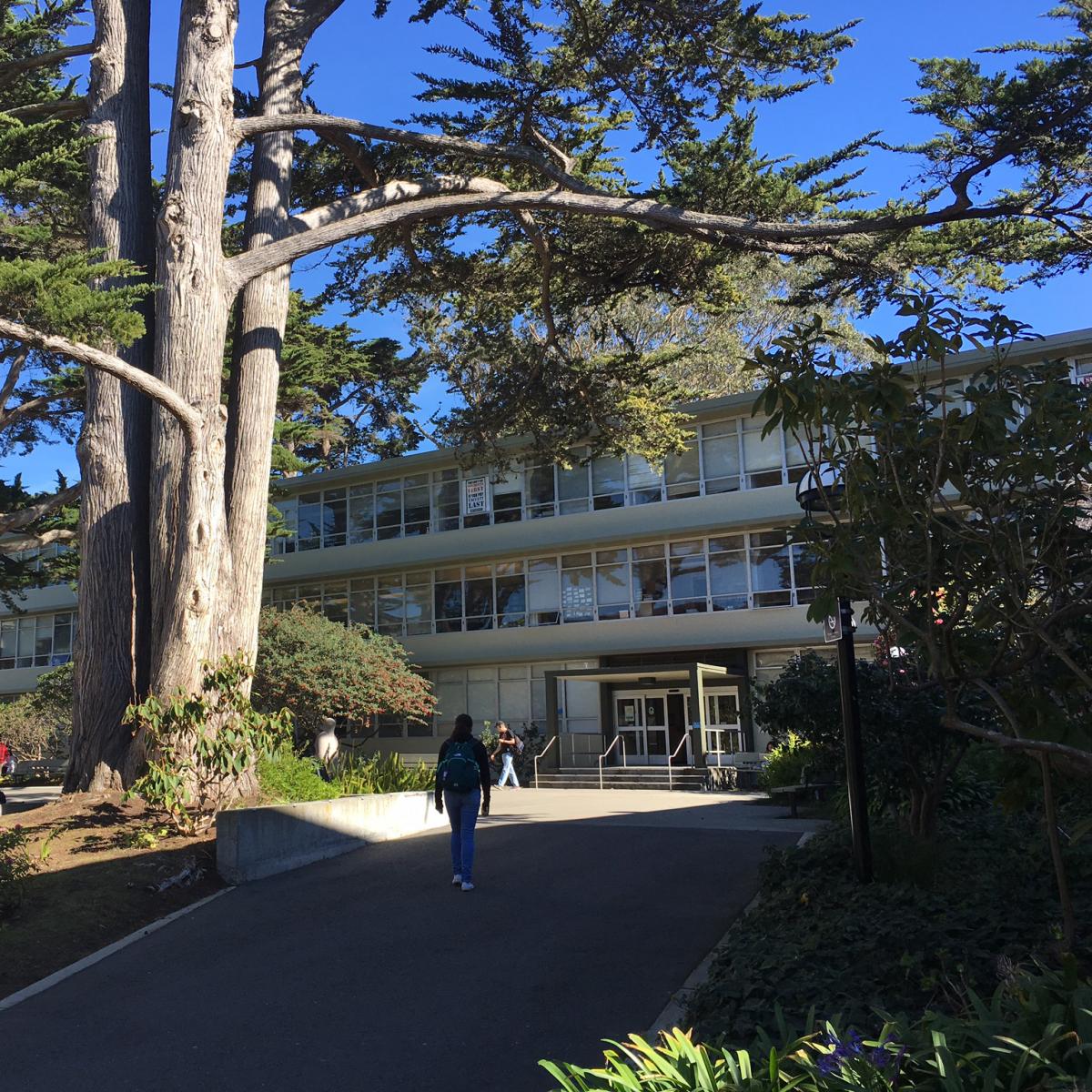 The College of Health & Social Sciences prepares students to help solve the most pressing and enduring issues confronting the well-being of individuals, families, communities and society.
Students, faculty and staff participate in a learning process that fosters excellence in their professions and supports them in the pursuit of equity and social justice.
To advance this mission, the College is committed to innovative teaching, scholarship and service that inspire leadership for positive social change.
Teaching
Scholarly teaching is at the heart and foundation of the College of Health & Social Sciences' mission. To this end, the College fosters excellence in teaching and develops faculty members whose passion for teaching is the spark for the personal, professional and intellectual growth of our students and ourselves. Although expertise in a discipline is a prerequisite to effective teaching, the College believes that scholarly teaching is grounded in the ability to engage students in translating knowledge to meaning, relevance and application in their personal and professional lives. To achieve this vision, the College cultivates an environment committed to deep and meaningful learning experiences. 
Read the Collective Vision for Teaching
Scholarship
Consistent with the social justice mission of the University, the hallmark of the College is its belief in the potential of scholarship to right a wrong — an act of intellectual advocacy to serve the public good, to wrestle with critical social problems, and to transform how individuals, communities and institutions function — by advancing and disseminating the knowledge and practice of specific disciplines. This purpose is best achieved when scholarship is supported as a faculty-initiated and faculty-driven process that emerges from their intellectual curiosity, expertise and professional identity. To affirm the breadth of faculty interests and to honor the spectrum of academic disciplines, the College embraces an inclusive view of scholarship as discovery, integration, application, teaching and engagement. We value scholarship that is ethical, innovative, interdisciplinary, collaborative, theoretical and applied.
Read the Collective Vision for Scholarship
Service
Contributions to campus and community are paramount to our mission. Within these categories, College policy and practice recognizes the importance of both contributions to the governance of the Departments, the College and University and to the civic engagement of faculty and students with the various communities we serve. Effectively addressing the most pressing health and social issues of our time requires community partnerships that inform our teaching and scholarship. Within our various communities, service is essential to effect positive health, social change, intellectual growth and increased quality of life. Our contributions to campus and community enhance the well-being of individuals and communities. We are proponents of equity, social justice and environmental sustainability. Our service activities ultimately involve advocating for, and working toward, the public good, including the betterment of institutions within all of our disciplines. Our contributions (or forms of service) are best achieved when they are initiated by faculty who derive intrinsic satisfaction from such service activities. The College endorses a breadth of service activities and strongly encourages faculty members to be involved in a blend of community-based as well as on-campus forms of service. 
Read the Collective Vision for Contributions to Campus and Community
The College of Health & Social Sciences was established in 1995 as the College of Health & Human Services. The establishment of the College evolved from grassroots discussions among programs in health education, nursing and physical therapy centered around the concept of a unified school of health-related programs. Gail Whitaker and William Bonds provided interim stewardship until the appointment of Donald P. Zingale as the first dean of the College of Health & Human Services in 1996. He served until 2004, at which time Don Taylor became interim dean, and subsequently, dean.
In 2011–2012, as part of a greater Universitywide reorganization, the departments and schools that constituted the College of Health & Human Services were brought together with six departments that were previously in the College of Behavioral & Social Sciences. The College branded itself with a new name — College of Health & Social Sciences — and developed a mission statement that reflected its expanded focus. While the College of Health & Human Services had focused on professional training and practice in allied health, the reorganized college also included areas of study that were based in social science theory and applied practice. Uniting these areas in one college resulted in a sharing of perspectives that enhanced and benefited all of the programs.
Don Taylor, who had been dean of the College of Health & Human Services since 2005, continued as dean of the College of Health & Social Sciences until his retirement in 2014. Alvin Alvarez, the College's associate dean, was appointed interim dean, and then became dean of the College in 2016.
Many departments that are now part of the College of Health & Social Sciences have a long history at SF State. For example, Household Arts (now Family Interiors Nutrition & Dietetics) was first offered in 1901, Nursing in 1953, Social Welfare (now Social Work) in 1958, Urban Studies in 1967, and both Criminal Justice and Gerontology in 1978. Physical Education (now Kinesiology) courses were first offered in 1917, and the Health and Physical Education Department was established in 1932.