Nursing student honored as 'Hep B Hero'
October 24, 2022

Photo Credit:
Left to right (standing): 2022 Hep B Heroes honorees Horatio Jung, Gordon Mar, Jessica Ho, Molly Shannon and Dr. Rena Fox.
Lower: Hep B Free - San Francisco Bay Area Executive Director Richard So
San Francisco State University Nursing student Molly Shannon was honored by Hep B Free - San Francisco Bay Area at the 15th annual B-A-Hero Celebration and Fundraiser, held at the Intercontinental San Francisco on October 13. Each year, the the organization's Governance Council awards the B-A-Hero cape and trophy to individuals who have played an important part in the volunteer efforts in the previous year.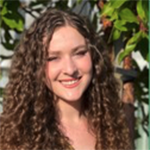 Shannon is working towards a Bachelor of Science in Nursing at SF State. She was elected to the school's Nursing Student Association as a Hep B Ambassador, which gave her the opportunity to volunteer with SF Hep B Free for the last year. She has supported the organization at many events during the pandemic and worked to recruit other student nurses to volunteer when needed. Shannon is passionate about helping those in need, and it has been an honor for her to be able to give back to the community by spreading awareness about hepatitis B. She will be graduating this December and plans to continue to contribute to public health efforts here in the Bay Area throughout her career as a nurse. 
Tags