Introducing the new faculty 2022-2023
The College of Health & Social Sciences welcomes four new faculty members this year:
Miguel Abad
Assistant Professor, Department of Child & Adolescent Development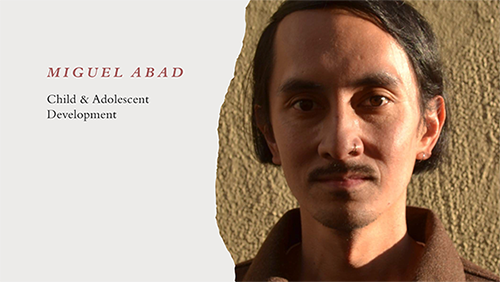 Miguel Abad (pronouns: he/they) is a youth worker with more than a decade of experience collaborating with community-based and nonprofit organizations in the Bay Area in numerous fields such as college access, career development, arts education and social movement organizing. As a youth studies researcher, Abad's scholarly work touches upon race and social justice, out of school time education, youth development, youth activism, and participatory action research.
Angela Fillingim
Assistant Professor, Department of Sociology & Sexuality Studies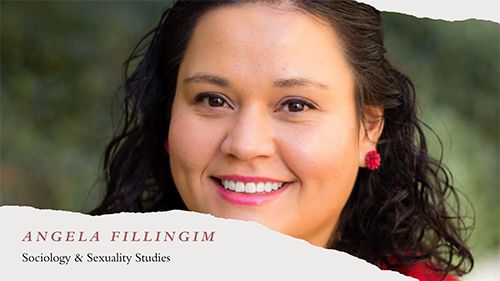 Angela Fillingim is a Salvadoran American sociologist. She received her Ph.D. from the University of California, Berkeley and was a Chancellor's Post-Doctoral Fellow at UC Irvine. Prior to coming to SF State, she was the co-director of the Education and Social Justice Program and faculty in the interdisciplinary college at Western Washington University. Her teaching and research center social justice approaches to studies of race, human rights, social theory and Latinas/xs/os.
Cynthia Martinez
Assistant Professor, Department of Counseling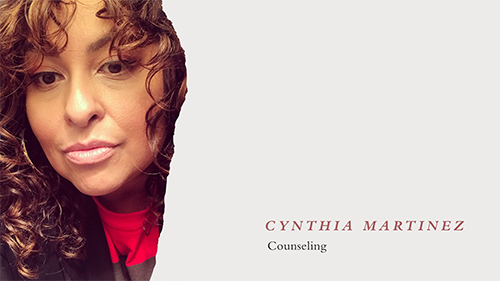 Cynthia Martinez's scholarship interests lie in participant action research and include working with BIPOC families to create non-traditional therapeutic wellness groups. Martinez is also interested in studying trauma-informed, anti-racist advocacy and radical self-care for practitioners experiencing collective trauma. Her pedagogical frameworks include, community organizing, popular education, trauma-informed clinical supports, decolonizing critical praxis and antiracist advocacy. As a psychologist, her clinical training and expertise is in complex trauma and narrative and social justice postmodern theories. Prior to graduate school, she worked as an immigrant rights activist and obtained extensive experience in grassroots community organizing. Born and raised in San Francisco's Mission District, Martinez is a proud child of immigrants from Guatemala and a first-generation college and graduate student.
Soyhela Mohammadigorgi
Assistant Professor, Family, Interiors, Nutrition & Apparel Department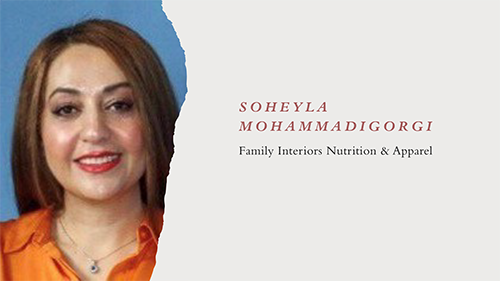 Soheyla Mohammadigorgi received her bachelor's in Industrial Design from the University of Tehran, her first master's in Industrial Design from Amir Kabir University of Technology (Tehran Polytechnic), her second master's from the University of Wisconsin-Madison and her Ph.D. from the University of Florida, majoring in Design, Construction and Planning with a concentration in Interior Design. Before joining SF State, she worked as a research assistant professor at Clemson University. Her research focuses on improving health care security through space planning and design.
Tags