Announcements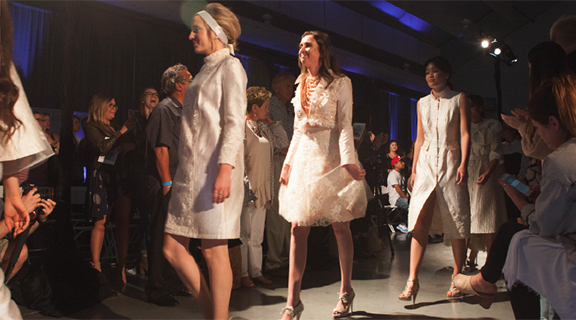 SF State Apparel Design & Merchandising students will hold their upcoming 28th annual spring fashion show, Runway 2023: Kinetic, showcasing the graduating class' latest creations and ideas. Runway 2023: Kinetic promises to be a dynamic display of innovative designs, reflecting the theme of kinetic energy. The show will feature emerging designers' creativity and unique perspectives, highlighting their ability to incorporate cutting-edge technology and sustainability practices into their designs. The event will take place Thursday, May 11, in the Annex. Doors open at 6 p.m, and the show starts at 7 p.m. 
CHSS "Coffee and Conversation" Research, Scholarship and Creative Activities (RSCA) Breakfast will be held tomorrow, April 27, 8:30-9:30 a.m. in LIB 121.
Registration for catering has closed, but you may still drop in!
Looking to engage in lively conversation and learn about the latest research and scholarship happening in our college? Look no further than "Coffee and Conversation," the first in a new series of events designed to spark connection, build community and celebrate faculty RSCA in the College of Health & Social Sciences! Don't miss out on this chance to explore the forefront of health and social sciences research and connect with like-minded individuals. Whether you're a seasoned scholar or just starting out, "Coffee and Conversation" is the perfect opportunity to learn and grow within our community. Mark your calendars and join us for fascinating lightning talks from our speakers and plenty of caffeinated beverages, bagels and pastries!
Speakers:
Cynthia Martinez, Assistant Professor, Counseling
Topic: On Love in Participatory Action Research
 
Andy Yao, Assistant Professor, Kinesiology
Topic: Sport Commitment for Individuals with Disabilities
 
Supriya Misra, Assistant Professor, Public Health
Topic: "No Data, No Problem"? Potential Inequities in Psychosis Among Immigrants in the United States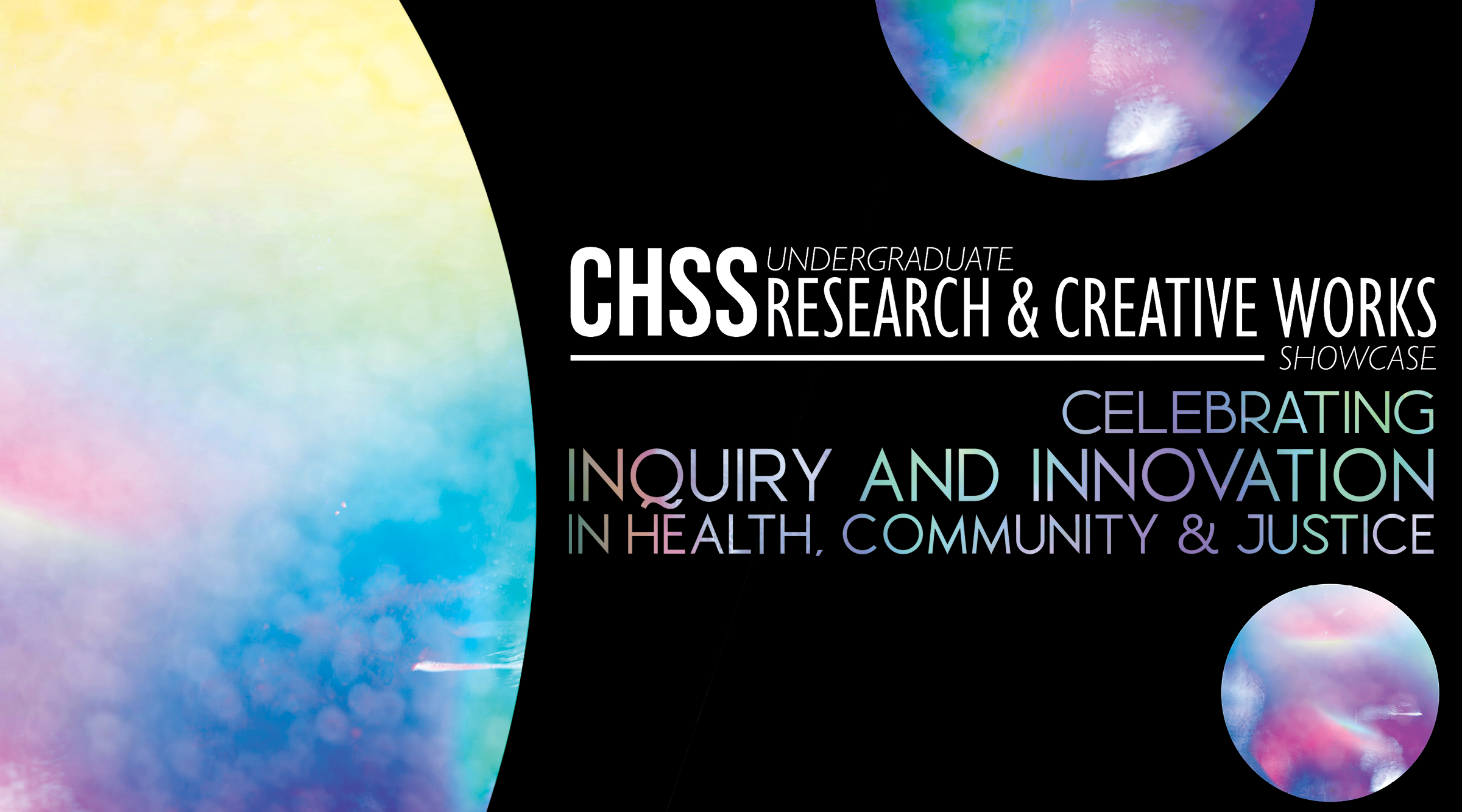 More than 80 students will present 39 projects across nine CHSS departments at the first-ever CHSS Undergraduate Showcase, to be held at the Seven Hills Conference Center on Thursday, May 4. Although registration has closed for lunch, please come by to view the student projects 12:30-2 p.m. No registration is needed for this portion of the program (and there will be cake and cupcakes!).
Health Equity Institute Student Scholar Research Showcase
The Health Equity Institute Student Scholar program pairs a graduate student with a faculty mentor to work on health-equity-related research projects during Spring semester. This semester, 10 student scholars will present their contributions to these projects and their key takeaways from the program through a research showcase held in the Health Equity Institute hallway (by HSS 386) on Tuesday, May 9, 3-3:45 p.m., followed by a brief ceremony at 3:45 p.m. We invite you to check it out and invite others to join!
Kickstart your summer writing project with your colleagues! CHSS is excited to host a day-long writing retreat at the beautiful Bay Conference Center at the Romberg Tiburon Campus on June 2. The free retreat will include structured writing time, lunch and goal setting for the summer. All CHSS faculty working on research or other scholarly writing projects are welcome. More information and registration will be coming soon.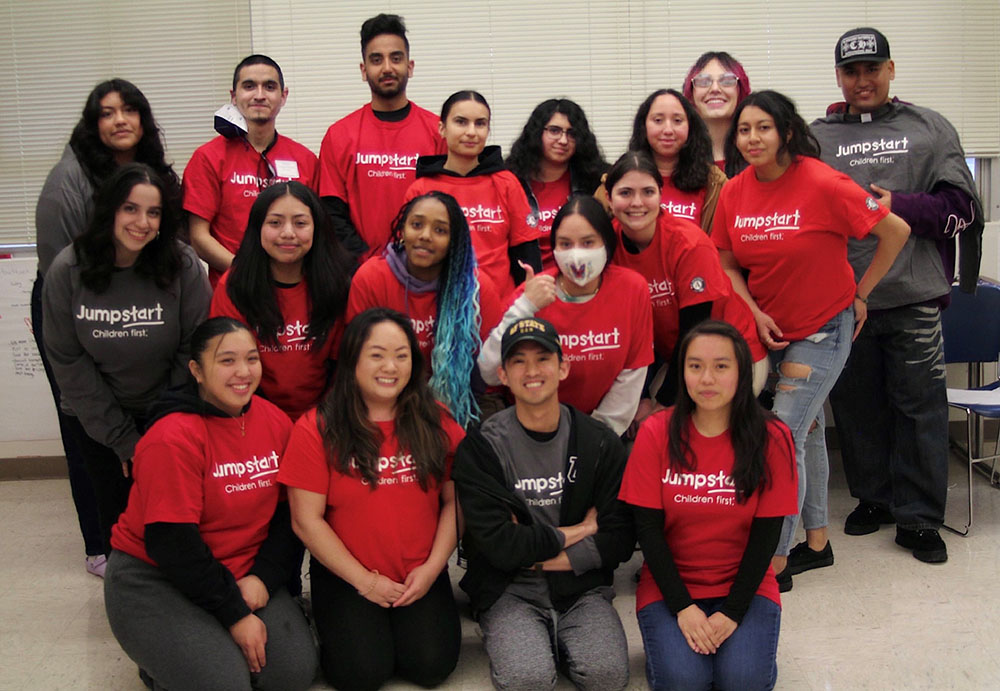 Please consider supporting a fundraiser organized by students in the Jumpstart program. You can participate by placing an in-person order or an online order from the specific Chipotle location. Please refer to the instructions listed.
Date and location: May 1, 4-8 p.m. at Chipotle, Westlake Shopping Center, 213 Westlake Center, Daly City
Online: Use Promo Code XFFAXE8 at check out for online Chipotle orders.
In person: Either verbally tell the cashier of your participation OR present the event flyer (printed or mobile) at checkout.
Proceeds will support underserved, culturally rich preschools across San Francisco that are partnered up with Jumpstart by providing them with materials to advance their educational mission and programmatic development. The fundraiser has the additional benefit of mitigating preschool teachers from using their personal funds to provide classroom materials.
Be sure to tell your students about the SF State Scholars Programs (blended bachelor's and master's)! Students may earn the B.A. in Social Work or B.A. in Sociology and M.A. in Gerontology. The SF State Scholars Program provides undergraduate students with an accelerated pathway to a graduate degree. Students in this program pursue a bachelor's and master's degree simultaneously. This program allows students to earn graduate credit while in their junior and/or senior year, reducing the number of semesters required for completion of a master's degree. The Scholars Program offers students additional career prospects, intellectual growth and the opportunity to deepen skills and research competencies. SF State Scholars receive a unique form of mentorship that is not often expected at a large urban university.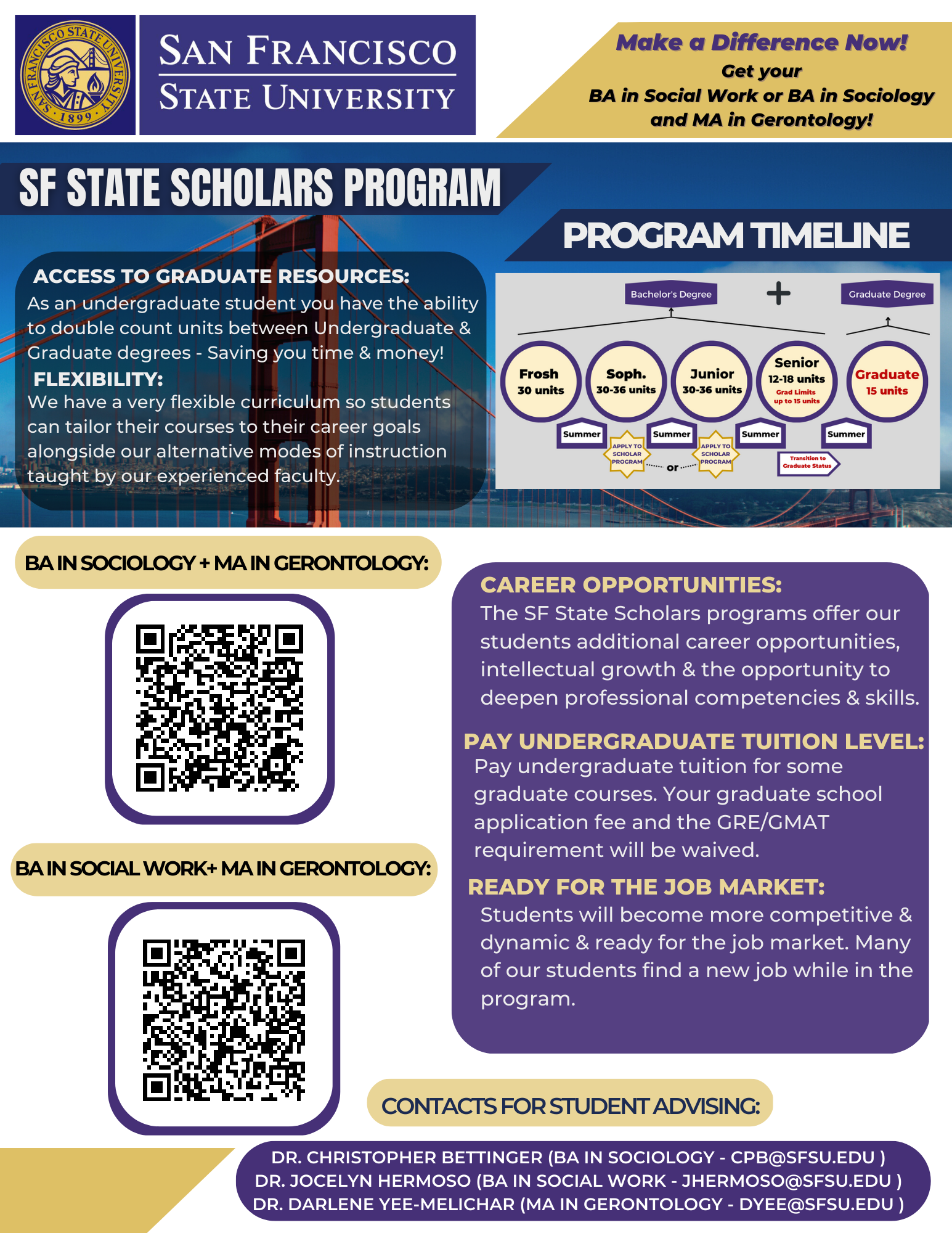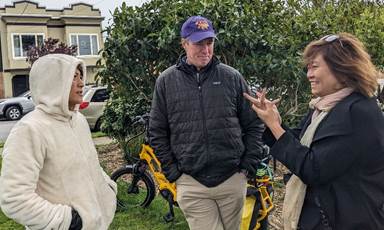 Associate Professor of Recreation, Parks & Tourism Aiko Yoshino, Assistant Dean for Student Success Erik Rosegard and Professor of Nursing Fang-yu Chou brave cold weather at the CHSS Retreat, held in Balboa Park on April 17.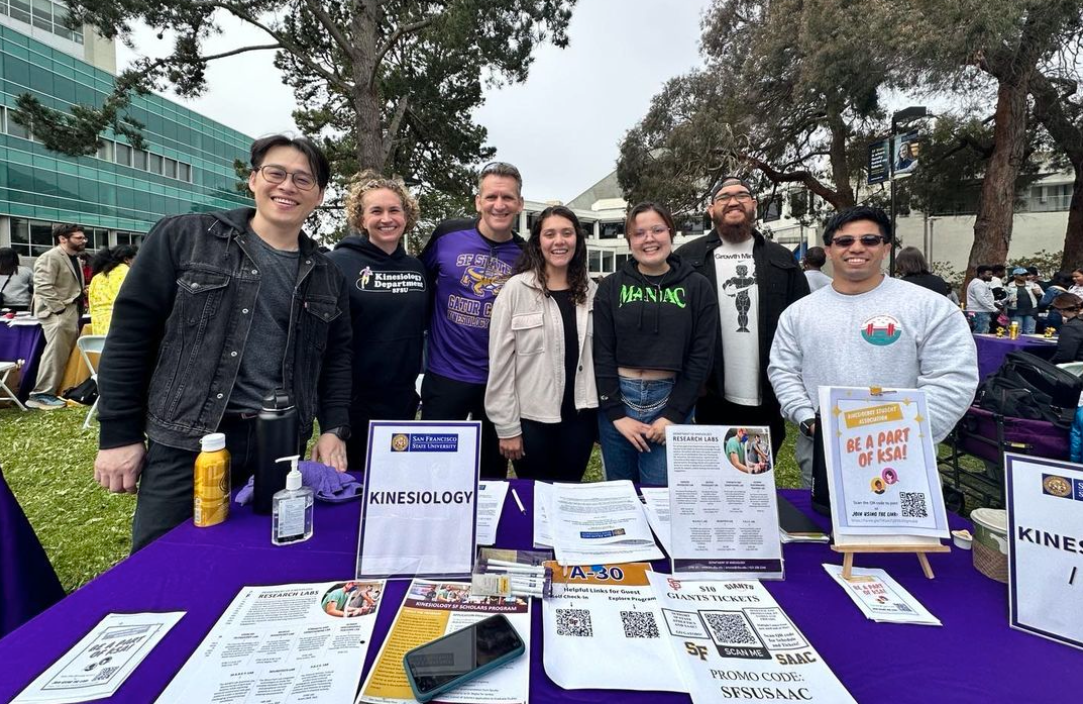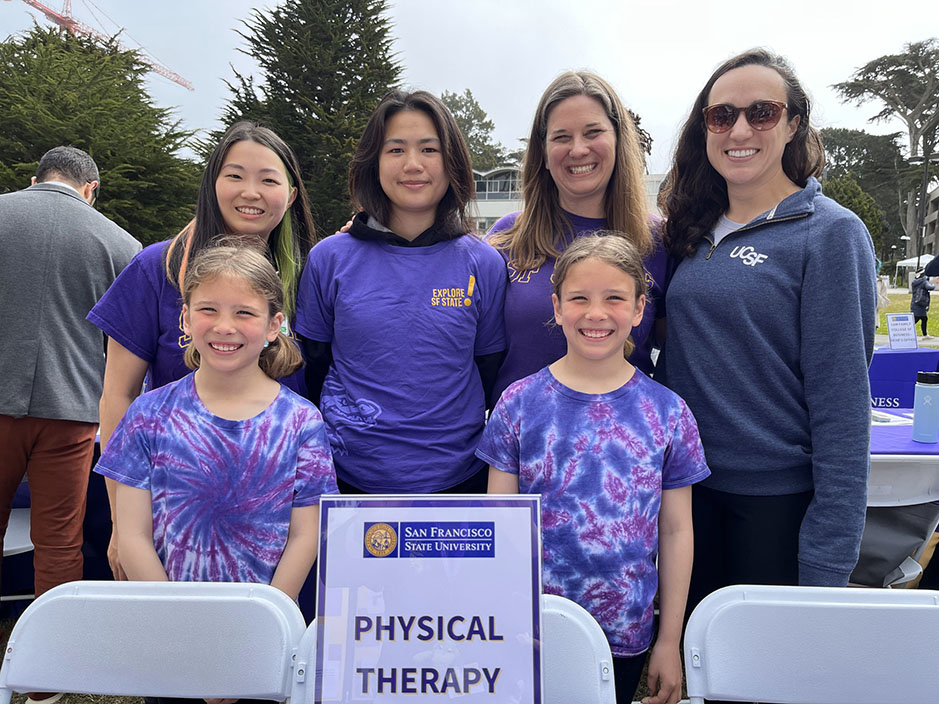 Submit an Item
The deadline to submit items for the May 10, 2023 issue of CHSS Connection is May 4. Send submissions to mbroder@sfsu.edu.