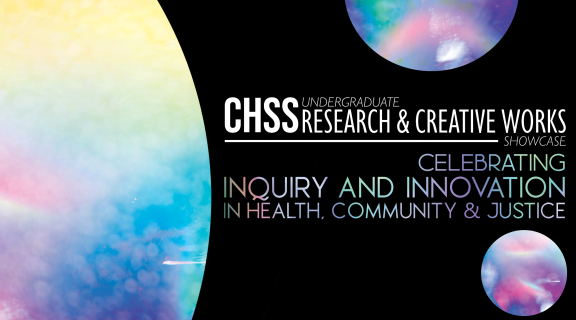 CHSS Undergraduate Research and Creative Works Showcase
Thursday, May 04
Event Time
10:30 a.m. - 02:00 p.m.
Location
Seven Hills Conference Center
Contact Email
jdauben@sfsu.edu
Overview
Celebrating Inquiry and Innovation in Health, Community and Justice
The College of Health and Social Sciences invites undergraduate students to present their research, scholarship and creative works at the first annual CHSS Undergraduate Showcase, to be held at the Seven Hills Conference Center on Thursday, May 4 from 11:30 a.m. to 2 p.m.
All CHSS undergraduate students, regardless of their research experience, are encouraged to enter their projects. Student work from Fall 2022 or Spring 2023 is eligible, and presentation formats will include posters, models, dress forms, interactive displays and other appropriate formats. Both individual and group projects from capstone/culminating experience courses, independent studies or developed as class assignments are welcome.
Given the size of the conference center, we will be limited to 70 projects for our first year. We will accept applications in the order that they are received until the showcase is full.
All students will receive a certificate of participation as well as constructive feedback from faculty and student peers. The program will include lunch as well as raffle prizes for student participants. This is a great opportunity to learn professional presentation skills and add to your resume!The CHSS Undergraduate Showcase application must be completed and submitted via the Qualtrics form by 5 p.m. on Monday, April 17, 2023. For any questions about the showcase or how to apply, please contact Dr. Jennifer Daubenmier at jdauben@sfsu.edu.
Schedule of Events for May 4, 2023
10:30 a.m.–11:30 a.m.
Student presenter check-in and set up
11:30 a.m.–12:30 p.m.
 Lunch for registered student presenters, faculty, and staff
12:30 p.m.–2 p.m.
Student showcase (open to the public)
Apply Now to Participate
Student Application (Deadline: April 17, 2023)
Faculty RSVP (Deadline: April 20, 2023)
For graduate students interested in presenting their work, please consider applying to the Graduate Research and Creative Works Showcase on April 12, 2023.
Tags
Upcoming Events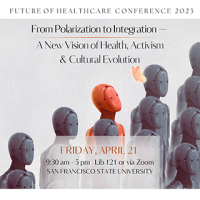 Friday, April 21, 2023
Thursday, May 04, 2023