Announcements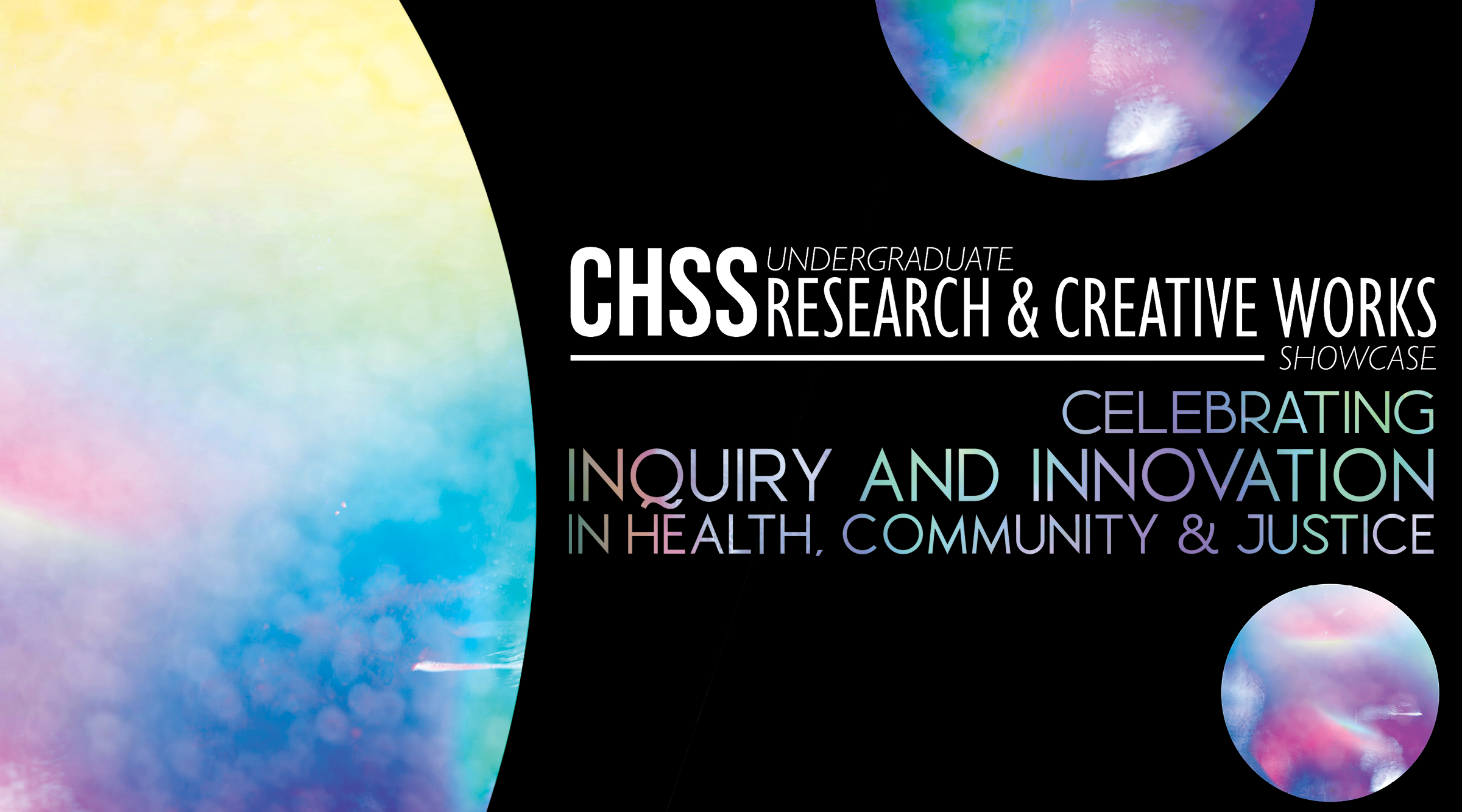 The College invites undergraduate students to present their research, scholarship and creative works at the first annual CHSS Undergraduate Showcase, to be held at the Seven Hills Conference Center on Thursday, May 4 from 11:30 a.m. to 2 p.m.
All CHSS undergraduate students, regardless of their research experience, are encouraged to enter their projects. Student work from Fall 2022 or Spring 2023 is eligible, and presentation formats will include posters, models, dress forms, interactive displays and other appropriate formats. Both individual and group projects from capstone/culminating experience courses, independent studies or developed as class assignments are welcome.
Given the size of the conference center, we will be limited to 70 projects for our first year. We will accept applications in the order that they are received until the showcase is full.
Students must apply to participate by April 17.
Nominate a faculty colleague for CHSS Excellence Awards in Teaching, Service and Scholarship
The College of Health & Social Sciences is deeply committed to excellence in teaching, service and scholarship. We are now accepting nominations for the 2023 CHSS Excellence Awards, which will be presented at the Fall Opening next year.
Each faculty award includes $750 and a certificate signed by the dean and associate dean of the College of Health & Social Sciences. The recipient's name and year of award will appear on a plaque displayed near HSS 238. Student research assistants involved in the faculty Excellence in Scholarship Award will also be honored at the Fall Opening, where they will receive an award certificate and gift from the College. Awardees are required to be present at the Fall Opening in order to receive the award. 
Nominations are due by April 14.
News
Lecturer of Criminal Justice Studies Jim Dudley presented at the International Law Enforcement Educators and Trainers Association Conference and Expo, held March 20-25 in St. Louis. In his presentation, titled "Bringing University Level Pedagogy to Police Field Training," Dudley provided methods of instruction that have proven effective for teaching Gen Z in police training environments and for improving retention and training outcomes.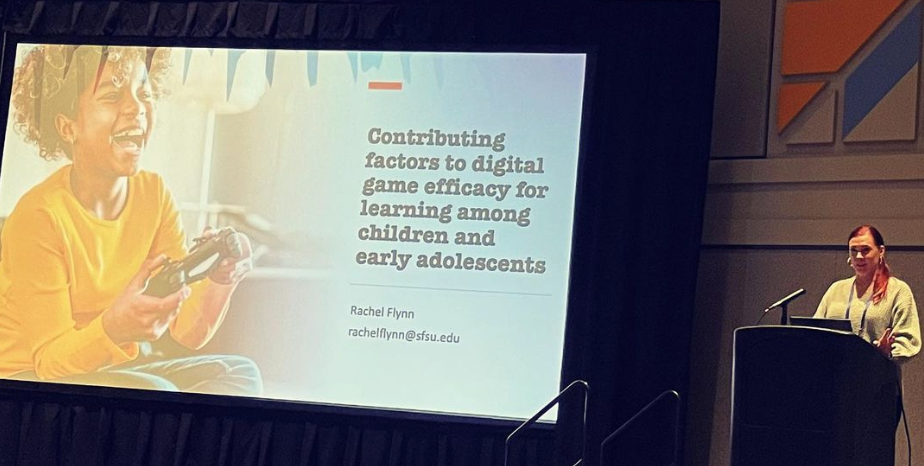 On March 16, Associate Professor of Sociology Karen Hossfeld hosted 15 visiting social science and humanities professors from various Norwegian universities who were on a research trip to study higher education systems in the U.S. The visitors met with Hossfeld and attended her SOC 502 senior seminar for Sociology seniors who are doing community service learning internships. The visiting faculty researchers were hosted by UC Berkeley and spent one day at SF State and one day at Sonoma City College.
The Norwegian visitors expressed that meeting the diverse and inspiring students in the Sociology class and hearing about their engaging community internships was a highlight of their research tour. They also remarked on the high level of trust between the students, who were willing to share their life experiences even in front of an international audience.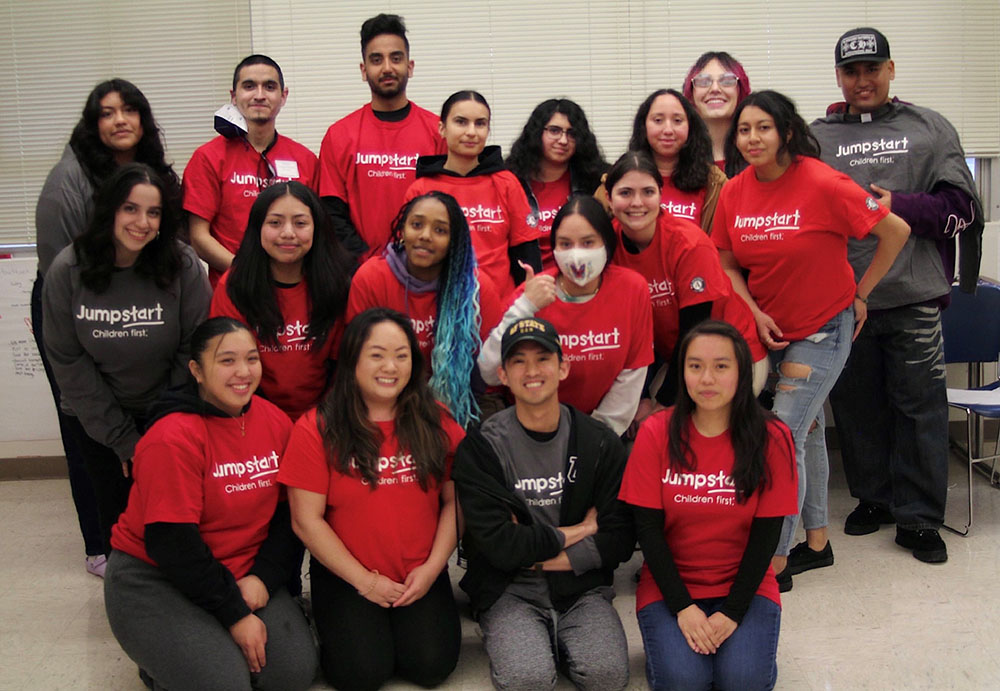 The Jumpstart program has two upcoming fundraisers. Events have been planned and put into action by Jumpstart students. If you are available, please consider participating!
Blaze Pizza – April 17, 12 noon-3 p.m., Stonestown Galleria, 3251 20th Ave., San Francisco, CA 94132

Online: Use Promo Code 1061A at check out for orders on blazepizza.com or the Blaze Pizza app.
In person: present the flyer (printed or on mobile) at check out.
Chipotle – May 1, 4-8 p.m., Westlake Shopping Center, 213 Westlake Center, Daly City, CA 94015

Online: Use Promo Code XFFAXE8 at check out for online Chipotle orders
In person: either verbally tell the cashier of your participation OR present the flyer (printed or mobile) at check out 
Proceeds will support underserved, culturally rich preschools across San Francisco that are partnered up with Jumpstart by providing them with materials to advance their educational mission and programmatic development. The fundraiser has the additional benefit of mitigating preschool teachers from using their personal funds to provide classroom materials.
Participation in the fundraiser can come from an in-person order or an online order from the specific location. Please refer to the instructions listed for each fundraiser. Thanks in advance for your participation!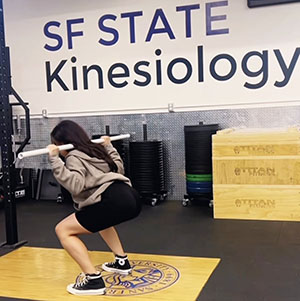 Submit an Item
The deadline to submit items for the April 26, 2023 issue of CHSS Connection is April 19. Send submissions to mbroder@sfsu.edu.