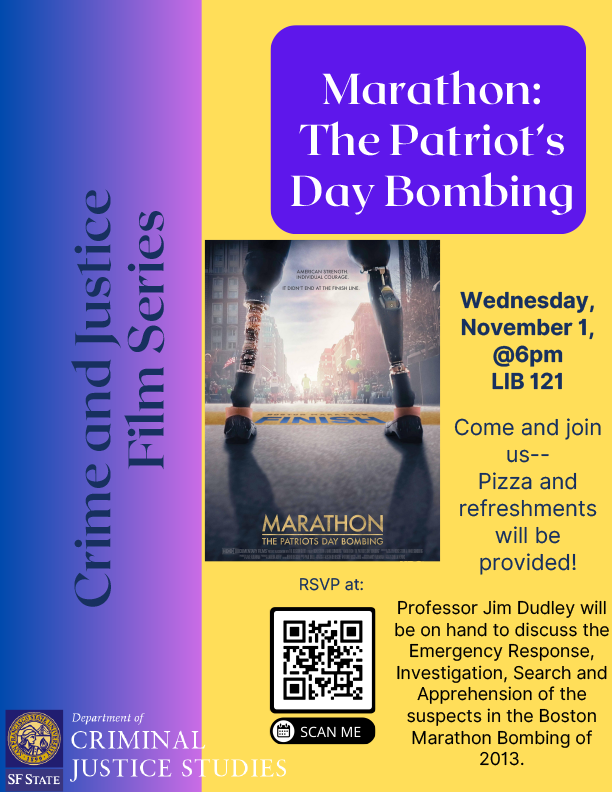 The Crime & Justice Film Series is proud to present a film screening and discussion of Marathon: The Patriot's Day Bombing. This will be our 4th and final event of the semester, so please join us for pizza and refreshments as we think through and discuss this important episode in recent American history. Space is limited, reserve your ticket at our Eventbrite page.
Get ready to dive into the heart-wrenching story of the Patriots' Day Bombing that shook the nation. This in-person event will take place in room LIB 121 at our library on Holloway Avenue. Don't miss this chance to be part of a compelling cinematic experience that will leave you inspired and moved. Come together with students, professors, attorneys, former law enforcement, and fellow movie enthusiasts and engage in thoughtful discussions afterwards.
If you have any questions, please contact the event organizers: Professor Jim Dudley (dudley@sfsu.edu) and Dr. Albert de la Tierra (adelatierra@sfsu.edu).