CHSS RACE Collective
One of the main goals of the RACE Initiative, is to "institutionalize a CHSS leadership and governance structure that centers, embeds and enacts racial justice." In other words, if racial justice is to be institutionalized in CHSS, then the governance structure of the college needs to reflect the centrality of that commitment. To that end, the CHSS RACE Collective was formed with representatives from all segments of the CHSS community — administration, chair, faculty, graduate students, undergraduates — with the goal of overseeing and engaging the entire CHSS community in activities, trainings and working groups that are designed to advance racial justice. The intentional naming of the group as a Collective reflects both the process in which the group works and acts, as well as the scope of its charge in attending to the CHSS community as a collective. 
Members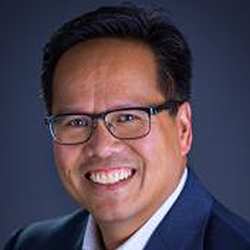 Alvin Alvarez
Dean, College of Health & Social Sciences
Alvin Alvarez is currently the dean of the College of Health and Social Sciences at San Francisco State University. His doctorate is in counseling psychology from the University of Maryland. His scholarship focuses on Asian Americans, racial identity, and the psychological impact of racism and has been supported by the National Institute of Mental Health and has been awarded the Janet E. Helms Award for Mentoring and Scholarship and the Asian Pacific American Network Research Award from the American College Personnel Association. He is the coauthor of The Cost of Racism for People of Color: Contextualizing the Experience of Discrimination, and Asian American Psychology: Current Perspectives. He received the Lifetime Achievement in Mentoring Award from the Society of Counseling Psychology. He is a past President of the Society for the Psychological Study of Culture, Ethnicity and Race – Division 45 of APA and the Asian American Psychological Association who awarded him their Distinguished Contributions Award and the Early Career Award. His proudest achievements though are his two daughters — Sabrina (12) and Sophie (9) — who are convinced they are smart and funny girls with even more important things to accomplish than their Dad!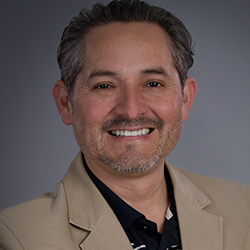 Juan Carlos Gonzalez
Director, Student Outreach and Academic Retention
Juan Carlos was born in Guadalajara, Jalisco, Mexico. He is mostly of indigenous descent and came to the U.S at the age of eight. He spent his first 10 years in the U.S. as an undocumented resident. Juan Carlos was raised in a low-socioeconomic and low-education household in National City, a blue collar town in San Diego County. His dad was a shipbuilder/car mechanic and mother a homemaker/housecleaner raising four kids. In 1990, Juan Carlos secured entrance to San Diego State University (SDSU) via EOP (Educational Opportunity Program) as a "conditional admit," a student who did not meet the entrance criteria but showed promise. Since he was a first-generation college student, there were many detours and distractions along the way to finishing a B.A. in Public Administration. Despite setbacks, tough lessons, and nearly flunking out, six years later he graduated. In 1996, he moved to San Francisco to embark on an MPA (Master's of Public Administration) program at SF State, which he completed in 2002.
Prior to moving to San Francisco, Juan Carlos had already been honing his skills at SDSU working with first time freshmen and transfer students as an Orientation Leader/SDSU Ambassador—providing registration advice and utilizing his experience to facilitate the college experience with his peers and prospective students. He also worked as a college prep advisor at Sweetwater High in National City (his alma matter) encouraging students to apply to college and for FAFSA (federal Free Application for Student Aid), and as a school relations assistant, representing SDSU and CSU at regional college fairs in SoCal. At SF State, he was instrumental in developing and running two Student Support Services/TRIO programs and currently directs SOAR TRIO (one of those programs) in the Student Resource Center in the College of Health & Social Sciences.
Juan Carlos has traveled all over the world with his spouse Heather and two children, Dahlia and Joaquin. But he always returns to the simple notion of community and education — two experiences that have made an indelible impact in his life. Coming from humble beginnings that shape and frame his experience, he continues to give back to the educational community that has rescued him in every possible way. As a survivor, he is guided by love and abundance to sustain the dreams of students seeking a better life for themselves and their communities and is deeply committed to perpetuating the social justice that made his experience possible.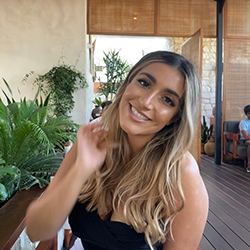 Tatiana Madison
ASI Student Representative, Public Health
Bio forthcoming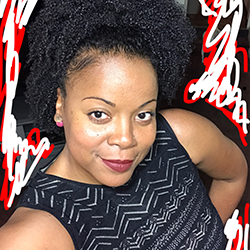 Sherria D. Taylor
Assistant Professor, Family Interiors, Nutrition & Apparel
Sherria D. Taylor is an assistant professor of Child & Family Studies in the FINA department. She earned her doctoral degree in 2013 from Loma Linda University in Family Studies with a concentration in Systems-Organizational Consultation. Her dissertation was titled, "A Family Resilience Model of Behavioral Health for Low-Income, Ethnic Minority Families." Dr. Taylor attained her M.A. in 2003 in Counseling and Educational Psychology with emphases in Marriage and Family Counseling and Community Counseling from the University of Nevada, Reno. She has been involved in research funded by HUD and the Family Process Institute related to family resilience and family support services among low-income families. As the former executive director of the nonprofit agency Access for Community & Cultural Education Programs & Trainings (ACCEPT) she was successful in securing over one million dollars in grant funding. Dr. Taylor and colleagues have produced peer-reviewed publications and reports related to low-income families, mental health, substance abuse, resilience and social justice pedagogy. Her work has been shared at various annual conferences focused on strengthening families and diversity and inclusion in higher education such as the National Council on Family Relations and the National Conference on Race and Ethnicity. Her research interests include: family, community, and cultural resilience, mental health, substance abuse prevention, the buffering effects of spirituality among ethnic minority families and academic resilience among underrepresented college students.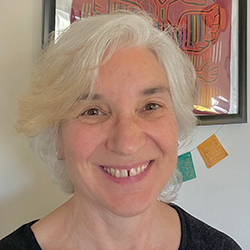 Rebecca Toporek
Chair and Professor, Department of Counseling
Rebecca L. Toporek, Ph.D., is a professor and department chair in the Department of Counseling at San Francisco State University and has been a counselor educator there for 17 years. Previously she spent 8 years as a community college counselor, 4 years as a career counselor, and three years in college student mental health. Her scholarship focuses on multicultural training, privilege, social justice advocacy, as well as college and career counseling. Collaborating with students, her current research explores advocacy and activism in counseling and psychology, long term unemployment and homelessness, and the role of advocacy in community college counseling. She and her students partner with the San Francisco Tenderloin Workforce Development Office to provide "One Stop Résumé" counseling through Project Homeless Connect. Dr. Toporek has written or co-written over 50 journal articles and book chapters, was co-editor and co-founder for the first 10 years of the Journal for Social Action in Counseling and Psychology, co-developer of the ACA Advocacy Competencies, and has co-edited four books on multicultural training and social justice including the Handbook for Social Justice in Counseling and Psychology. Her most recent book, Taking action: Creating social change through strength, solidarity, strategy and sustainability is co-authored with Dr. Muninder Kaur Ahluwalia. She is a Fellow of the American Counseling Association and the American Psychological Association.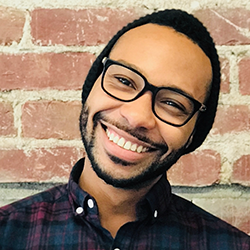 Brandon Venerable
Graduate Student, Public Administration
Brandon Venerable (He/His) is a Black Queer born and raised in Sacramento, CA. His passion for public health/administration and social justice stems from his own experiences navigating public and healthcare services as a young person, and he strongly believes in the importance of equipping underserved populations with the tools to not only survive but thrive. Which he believes is achieved by centering the voices of the most marginalized. Brandon holds B.S. in Nutrition and Food Sciences from Sacramento State University and a Masters in Public Administration from San Francisco State University. He currently serves as a Senior Manager of Global Programs for a global health nonprofit where he focuses on program management, organizational development and strategy. In his free time he enjoys reading, attending local drag shows, cooking new vegetarian and vegan recipes, and watching movies and documentaries.