Art of Compassion, Tibetan Sand Painting
Thursday, November 30
Event Time
12:00 p.m. - 06:00 p.m. PT
Overview
Students in the Holistic Health course "HH 660: Art as Healing" will host an extraordinary sand painting/mandala exhibition that promises to be a transformative experience for all who attend. This art exhibition is a final class art project. It will be exhibited in LIB 286 on November 30, 12 noon–6 p.m. All students, faculty and staff are welcome to observe the process of impressive sand paintings/mandalas.
Tibetan sand mandalas are a mesmerizing ancient art form, crafted grain by grain, and it holds deep spiritual significance. Often sand paintings are created as a form of meditation and spiritual arts that cultivate a sense of inner tranquility. Once complete, mandalas are dismantled and symbolize impermanence, teaching us to embrace life's transient nature. Don't miss the sand mandala dissolution process at 5 p.m.
Students will also have the opportunity to witness a process of the impressive sand mandalas and practice meditation to release their stress before Finals Week.
Lecturer Lobsang Tsering is a former Tibetan Buddhist monk and practitioner of Tibetan arts and culture. With a lifetime of experience in the field, he brings a wealth of knowledge and deep spiritual connection to the art of sand painting to SF State and his students. Under his guidance, students will have not only gained new technical skills but also developed a profound understanding of the cultural and spiritual significance of their creations.
The sand painting exhibition promises to be a transformative experience for all who attend. Students have poured their hearts and souls into these creations, inviting visitors to embark on a journey of spiritual and artistic discovery. Don't miss this rare opportunity to witness the art of spirituality and culture.
Tags
Upcoming Events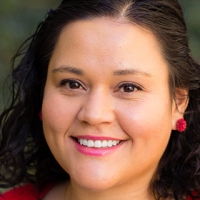 Tuesday, November 28, 2023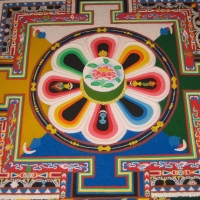 Thursday, November 30, 2023
Friday, December 08, 2023