Headlines

Ann Hallum
Sandra Radtka, an emerita faculty member of the Doctor of Physical Therapy (DPT) program, and her husband Michael Patterson have been donors to San Francisco State for more than 20 years. The two decided to deepen their commitment to students in the DPT program by endowing a scholarship.
Named The Ann Hallum Memorial Scholarship Endowment Fund, the scholarship will provide financial support for physical therapy students in need who demonstrate excellence in academic work and community service. It is a tribute to Ann Hallum, a physical therapist, faculty emerita, former associate dean of the College of Health & Social Sciences and former dean of Graduate Studies, who passed away in 2020.

Working papers discuss inclusionary and emergency housing, social vulnerability to COVID-19 and residential segregation in California cities
The Applied Housing Research Initiative (AHRI) at SF State announces the upcoming release of three working papers on the emergency housing policy response to the COVID-19 pandemic and its impact on the advancement of equity. AHRI will also be hosting an upcoming Zoom webinar on Wednesday, October 5, 12-1 p.m. to discuss the findings of these papers. The papers were written by AHRI's research team consisting of Professors Ayse Pamuk, Jennifer Shea, Laura Mamo and XiaoHang Liu and AHRI research associate and MPA graduate student Temur Umarov (pictured above left to right).
Liu's working paper examines the association between a city's inclusionary housing program, its vulnerability to COVID-19 and its change in racial residential segregation. Shea and Mamo analyze the results of a survey distributed to 482 local California governments to better understand the relationship among housing policy and three interrelated dimensions of equity goals and targets in areas of economics, race, and public health. Pamuk and Umarov provide an overview of the emergency housing policies implemented in California and a preliminary analysis of their reasons for implementation, effectiveness and potential issues. Additionally, three interactive mapping platforms created by Liu visualize COVID vulnerability, emergency housing policies, and racial residential segregation throughout California.
To read the working papers, explore the dashboards and register to attend the Zoom webinar, please visit the AHRI website.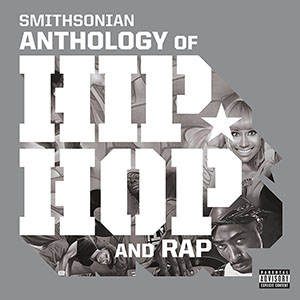 Andreana Clay, professor and chair of Sociology & Sexuality Studies, will be participating in a panel discussion with Associate Professor of Anthropology Dawn-Elissa Fischer and Africana Studies Lecturer Dave Cook aka Davey D. The three will discuss their submission to the "Smithsonian Anthology of Hip Hop and Rap." The event will take place in the Annex on October 6, 12-1:30 p.m.
Professor of Public Health Emma Sanchez-Vaznaugh was awarded a National Institute of Health grant to study the impact of public health nutrition policies on academic performance among California's children. Sanchez-Vaznaugh is co-principal investigator with Brisa Sanchez, the Dornsife Endowed Professor of Biostatistics at Drexel University.
This longitudinal study will examine the separate and combined population-level influences of nutrition policies and characteristics of food environments around schools on academic performance and related racial/ethnic disparities. The study will generate new evidence on the extent to which population-level nutrition policy interventions targeted at public schools reduce racial/ethnic gaps in academic performance, a strong predictor of educational attainment, which, in turn is a salient determinant of health. The $3.2 million award is funded by the National Institute on Minority Health and Health Disparities.
Clare Sears, associate professor in the Department of Sociology & Sexuality Studies, will speak at an event titled "Clothing, Coding, and Defiance in the 19th Century West" at the Autry Museum of the American West in Los Angeles on September 22. The event will feature the Los Angeles premiere of "The Cosmopolitan West," a short film inspired by Pearl Hart, the so-called "Bandit Queen" profiled in Cosmopolitan magazine in 1889. A panel discussion with Sears and the filmmaker, Molly Ratermann, will follow the screening.
The Willie L. Brown, Jr. Fellowship Program is currently accepting applications Fall 2022. The fellowship provides SF State students who have faced barriers pursuing a college education with an opportunity to gain professional experience in the public sector while developing a lifelong commitment to public service.
Students who have completed 60 units, are in good standing (GPA of 2.0 or above) at the beginning of the Fall 2021 semester and are interested in public service are eligible to apply. Students from all majors are welcome. Selected students are awarded a $3000 stipend. The application deadline is Tuesday October 11, 2022. Information sessions will be held on September 13 & 22 and October 3. 
For more information, including links to the application and details about the information sessions, visit the Willie L. Brown, Jr. Fellowship webpage. 
MSW Admission Info Sessions
Thursdays, September 8 & 22, October 6 & 13, November 3 & 17, December 1 & 15, 7-8:30 p.m., all via Zoom
MPA Informational Sessions
Tuesday, September 13, 6-7 p.m.; Tuesday, September 27, 12-1 p.m.; Wednesday, October 5, 12-1 p.m.; Wednesday, October 12, 6-7 p.m., all via Zoom
Willie L. Brown, Jr. Fellowship Program Info Sessions
Tuesday, September 13, 3-4 p.m. via Zoom; Thursday, September 22, 5:30-6:30 p.m., Zoom and in-person at LIB 286; Monday, October 3, 2-3 p.m., LIB 286
BASW Admission Info Session
Thursday, September 15, 5-6:30 p.m., HSS 224
Gerontology Informational Sessions
Monday, September 19, 6-7 p.m.; Wednesday, September 28, 12-1 p.m.; Monday, October 19, 6-7 p.m., all via Zoom
Exhibition: Diverting Fashion from Landfill
Tuesday, September 22, 10 a.m.-12 p.m., LIB 121
Webinar: Inclusionary and Emergency Housing Policies in California during the COVID-19 pandemic
Wednesday, October 5, 12-1 p.m., via Zoom
Panel Discussion: Smithsonian Anthology of Hip Hop and Rap
Thursday, October 6, 12-1:30 p.m., Annex
Food Awareness Month: October 2022
Mondays, 5-6:45 p.m., HSS 306 and online
October 3: Risks of Industrial Ag, Food Security & Two Paths to the Future of Food
October 10: Reducing Risk for Viral Illness with Nutrition, Supplements & Medicinal Herbs 
October 17: Biochemical Individuality: The Gut Microbiome & Digestive Health
October 24: Diets, Culture & Health — A Critical Look at Popular & Traditional Diets
October 31: Trick or Treat — The Health Impact of Sugar & Alternative Sweeteners
Amy Farah Weiss (M.A., '10)
Alum documents homelessness interventions in Santa Fe

As founder and director of the Saint Francis Homelessness Challenge (SFHC), Amy Farah Weiss (M.A., Organizational Development, '10) wears multiple hats, including boots-on-the-ground practitioner, researcher and policy advocate. In Summer 2021, SFHC was commissioned by the City of Santa Fe to research and develop legal, humane and actionable interventions to address their local crisis of unsheltered homelessness and unsanctioned encampments. The resulting report, "Interventions for Unsheltered Homelessness," was publicly introduced during a Santa Fe City Council Quality of Life Commission meeting in early 2022 and referenced again in a June 29, 2022, Governing Body meeting.
While in some ways site-specific to Santa Fe, the report is designed to serve as a useful resource and potential blueprint for government leaders, service providers, advocates and academics who seek to develop humane and legal interventions to unsheltered homelessness, informed by current research and best practices. An overview of legal precedents and municipal interpretations (e.g. Martin v Boise) are included — along with models for Supported Outdoor Shelter (SOS) with open source operating documents, sample budgets, evaluations and more from SOS models around the country, and data from interviews and focus groups with Santa Fe residents experiencing, working to address, and/or impacted by unsheltered homelessness.
At SF State, Weiss completed a self-designed interdiscplinary degree with substantial coursework in Public Administration.
Erik Peper
Professor Erik Peper of the Department of Recreation, Parks & Tourism and Institute of Holistic Health Studies discussed how improving posture can decrease the stress associated with working at a computer. Something You Should Know podcast 9/10/22
Peper was also interviewed about pragmatic suggestions to relieve back pain. Alternative Pain Treatment Directory 8/29/22
Clare Sears
Associate Professor of Sociology & Sexuality Studies Clare Sears was interviewed for a story about a queer history mural in San Jose. Metro Silicon Valley 8/17/22
Sears was also a guest on an Austin, Texas radio program, "The Sex Ed Show," discussing sociology and sexuality studies, their class about punishment and social control and the role of research. KOOP 7/26/22
Submit an item
The deadline to submit items for the September 27, 2022 issue of CHSS Connection is September 21. Send submissions to mbroder@sfsu.edu.