"Coffee and Conversation" RSCA Breakfast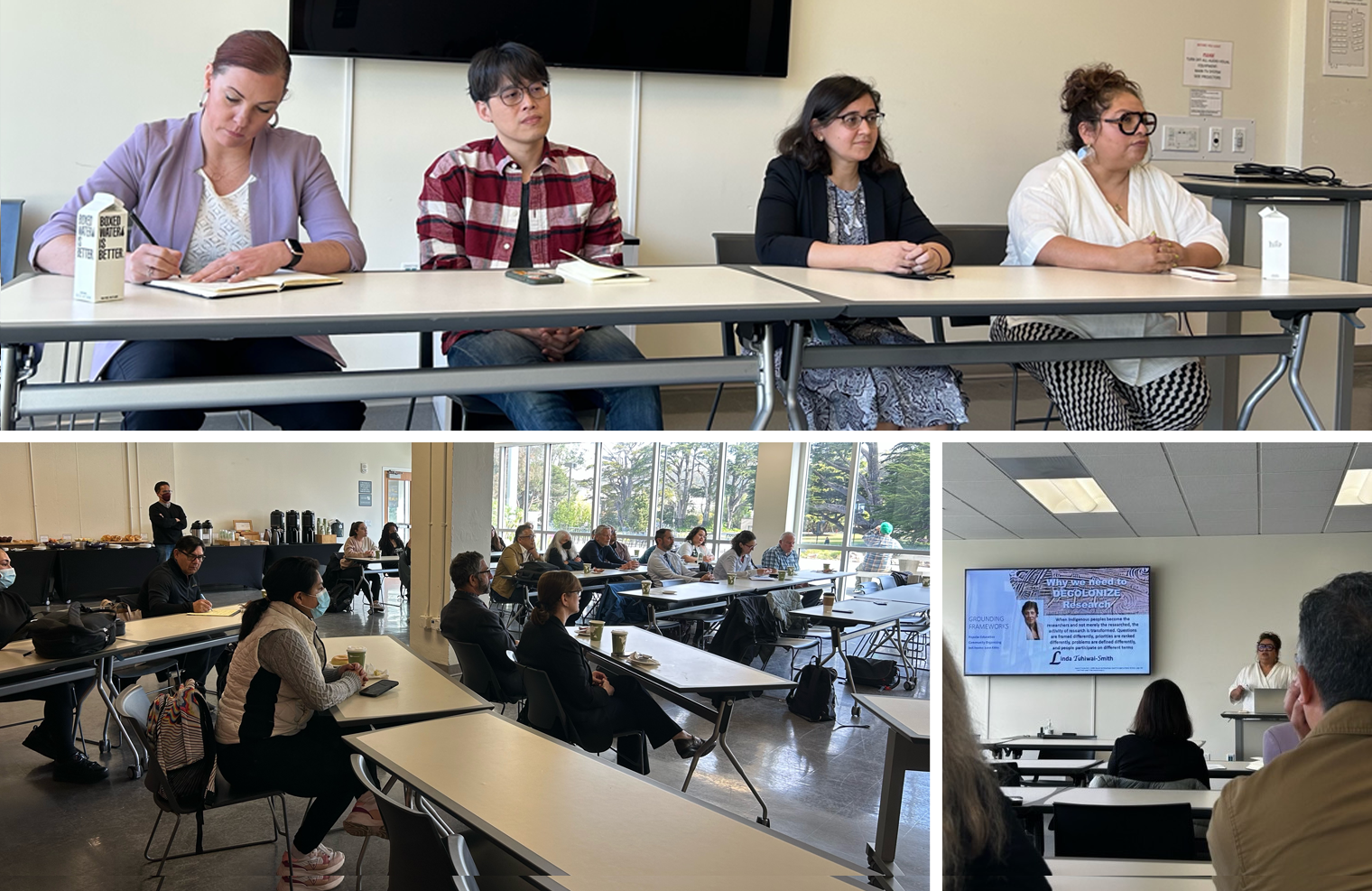 The first "Coffee and Conversation" Research, Scholarship and Creative Activities (RSCA) Breakfast was held April 27. The event featured lightning talks by Assistant Professor of Child & Adolescent Development Rachel Flynn, Assistant Professor of Kinesiology Andy Yao, Assistant Professor of Public Health Supriya Misra and Assistant Professor of Counseling Cynthia Martinez.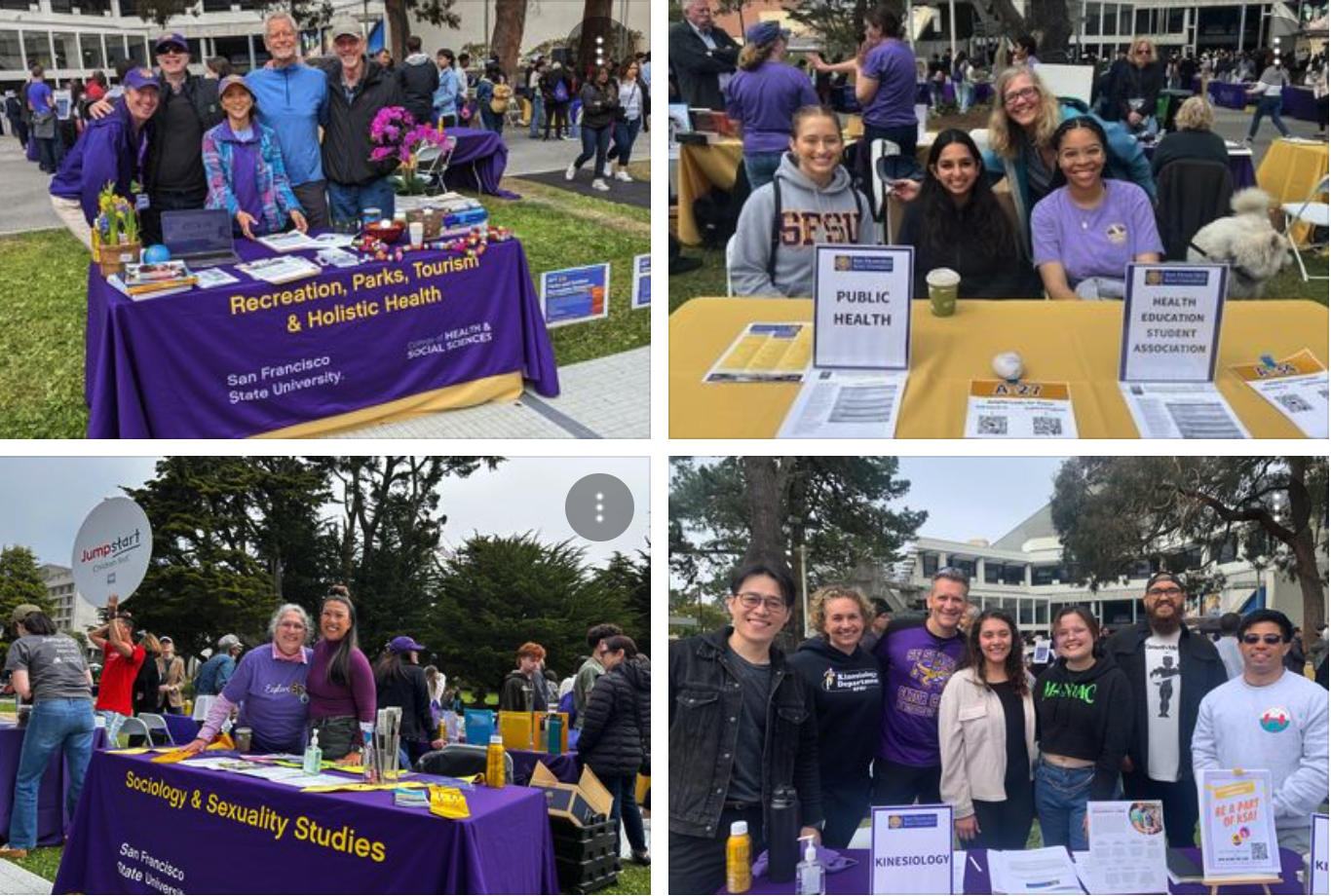 CHSS departments were among the many that tabled on the Quad and talked with admitted students and their families at Explore SF State Day on April 22.
Submit an Item
The deadline to submit items for the May 24, 2023 issue of CHSS Connection is May 19. Send submissions to mbroder@sfsu.edu.