Headlines
The journal cover uses original abstract artwork to illustrate Bagley's article.
Associate Professor of Kinesiology Jimmy Bagley and co-authors published a topical review article in February 15, 2023 issue of The Journal of Physiology, titled,"The Myonuclear Domain in Adult Skeletal Muscle Fibres: Past, Present, and Future." Bagley worked with an interdisciplinary team of collaborators from across the country, including Lance Denes (New York University), John McCarthy (University of Kentucky), Eric Wang (University of Florida) and Kevin Murach (University of Arkansas). Their article is represented on the journal's cover in abstract-styled artwork called "Spheres of Influence" by Lindsey J.P. Crook. 

A podcast by Lecturer of Criminal Justice Jim Dudley was highlighted in the National Institute of Justice newsletter, which is distributed nationwide. In his Policing Matters podcast, Dudley spoke with Tamara Herold, an associate professor of criminal justice at the University of Nevada, Las Vegas and senior research advisor at the National Institute of Justice, about her background in crime science and environmental criminology and her research into place-based violence.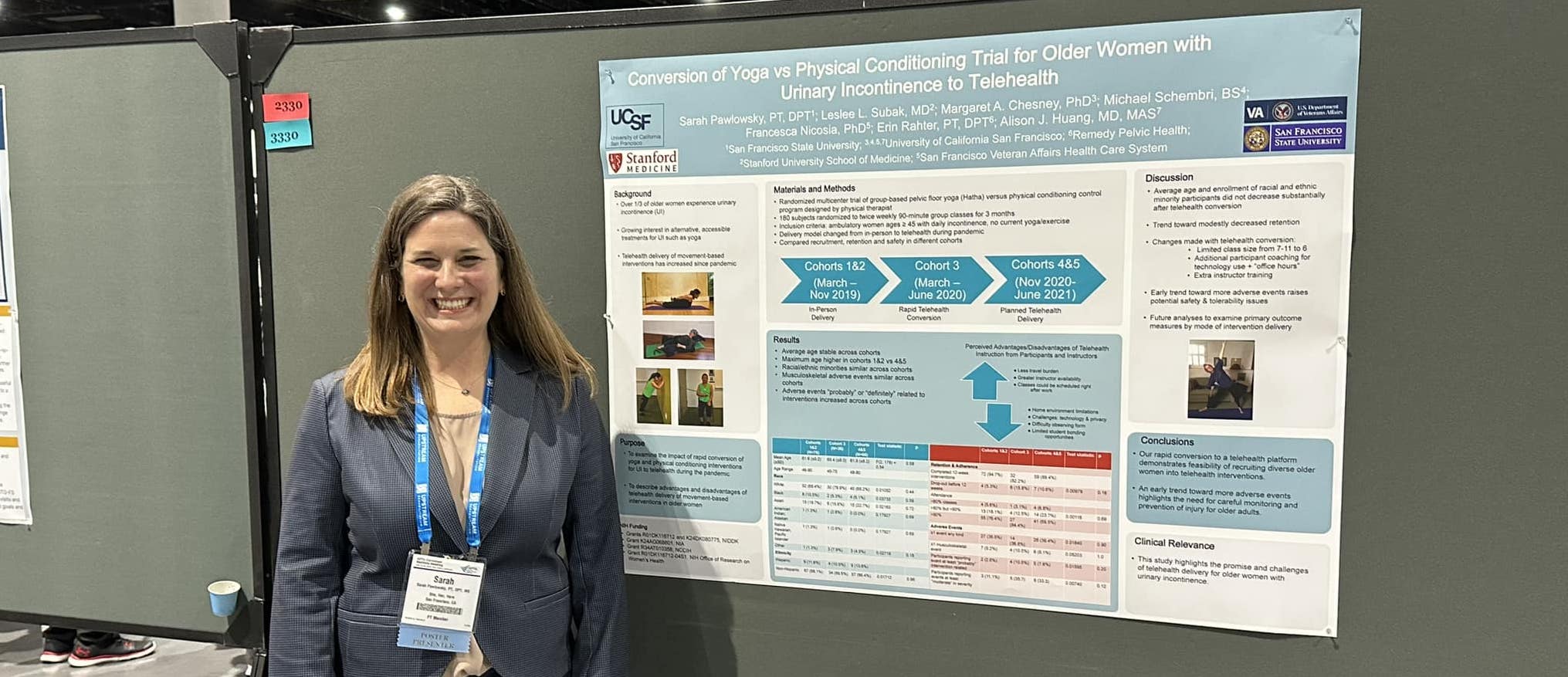 Sarah Pawlowsky, associate clinical professor in the Department of Physical Therapy, presented her work on "Conversion of Yoga vs Physical Conditioning Trial for Older Women with Urinary Incontinence to Telehealth" at the American Physical Therapy Association Combined Sections Meeting (CSM) in San Diego. CSM is the largest scientific gathering of physical therapists from all over the country, with more than 14,000 participants this year. 
Professor Erik Peper (Department of Recreation, Parks & Tourism/Institute of Holistic Health Studies) will be a keynote speaker at the Holistic Lifestyle Conference and Expo, to be held May 31-June 2 in Orlando, Florida. The title of Peper's talk will be "Transform Tech Stress into Tech Health."
As of February 27, the new Undergraduate Advising Center (UAC), located in ADM 203, is open as the primary location for all undergraduate students seeking academic advising. College-based advising centers are now closed. Advising teams for each college, including staff from the CHSS Student Resource Center, have moved into the new UAC. Please refer students to the UAC website for details regarding the types of services offered and instructions on how to make an appointment. 
Submit an Item
The deadline to submit items for the March 15, 2023 issue of CHSS Connection is March 8. Send submissions to mbroder@sfsu.edu.