Headlines

Jimmy Bagley, associate professor of Kinesiology, gave an invited lecture on "Skeletal Muscle Physiology" and led a symposium at the Southwest Chapter of the American College of Sports Medicine (SWACSM) Annual Meeting in Costa Mesa, California, held October 28-29.
Pictured: Muscle Physiology Symposium co-presenters and Kinesiology master's students Guillermo Bojorge and Julissa Ortiz-Delatorre; co-speakers Taylor Valentino (University of Utah), Jimmy Bagley, Gwen Begue (Sacramento State) and Steven Machek (CSU Monterey Bay)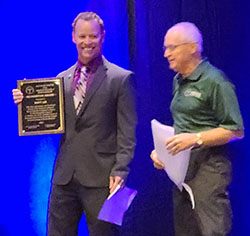 Matt Lee, professor and chair of the Department of Kinesiology, earned the Southwest Chapter of the American College of Sports Medicine (SWACSM) Recognition Award 2022 at the SWACSM Annual Meeting in Costa Mesa, California, October 28-29. Pictured: Matt Lee receives award from SWACSM Executive Director Jack Young.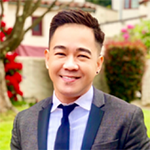 The California Association of Health Facilities (CAHF) has named Gerontology Lecturer Edwin Cabigao the 2022 Nurse of the Year. The award recognizes an outstanding registered nurse or licensed vocational nurse who has dedicated their professional career to long-term care. 
Cabigao (B.S., Nursing, '03; M.A., Gerontology, '05) is the director of clinical services at Generations Healthcare, where he has been a leading force for more than five years.  He will receive the award on Nov. 15 at the CAHF Annual Expo in Palm Springs. 
Amy Dorie, associate professor of Apparel Design & Merchandising (Department of Family, Interiors, Nutrition & Apparel), was recognized for innovative teaching at the International Textile & Apparel Association (ITAA) 2022 Annual Conference in Denver. Dorie won the second place award in the Nancy Rutherford Teaching Challenge for her work on engaging students equitably in an online asynchronous costume history course. Dorie reorganized the course during the pandemic using principles of Universal Design for Learning and Team-Based Learning.
Sheila Bostic (M.A., Family & Consumer Sciences, '22) and Dorie presented on the project "Artisan Sewing Workshops for Previously Unhoused Youth" at the ITAA conference. Projects such as Bostic's sewing workshops for formerly homeless youth are instrumental in recognizing, celebrating, serving and supporting vulnerable human populations and connect with a body of literature showing the benefit of arts education for homeless and/or at- risk youth and their mental and physical health outcomes. The presentation was well-received, and attendees showed interest in starting similar programs in their respective communities, a primary goal in sharing this project at an international conference. 
Kai Stephens, graduate student in the Department of Family, Interiors, Nutrition & Apparel, exhibited her apparel design work at the ITAA juried exhibition. Stephens' design, "Her Crown," was inspired by the power that natural braided hair brings to Black women. Her work is significant for using an important cultural product, braided hair, in an apparel design to educate and celebrate African culture and empowerment.
Pictured below: Kai Stephens' design modeled by student Najwa Muhammad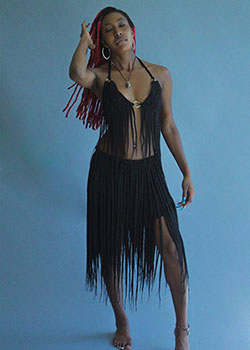 Professor of Kinesiology Susan G. Zieff was an invited participant in the NIH Conference on Global Health Reciprocal Innovations, October 24-26. Zieff presented her research on Sunday Streets SF, a local community health street-closure initiative inspired by the ciclovia in Bogota, Colombia. Her work focused on the initiative as a case study of sustainability, scalability and success through public/private partnerships.
CHSS staff members Dylan Mooney, Samantha Ward and Dominic Sciucchetti are among those serving in leadership roles on SF State's inaugural Staff Council.
The Staff Council leadership is composed of:
Chair Dylan Mooney (Unit 9: IT)
Vice Chair Chanda Jensen (Unit 9: General Technical Support/GTS)
Record Keeper Anarose Schelstrate (Unit 9: GTS)
Counselor Sam Ward (Unit 9: RDS)
At-Large Rep. Mirna Vasquez (Unit 9: GTS)
At-Large Rep. Mary Menees (Unit 9: GTS)
Equity & Inclusion Committee Co-Chair Ash Klein (Unit 9: GTS)
Equity & Inclusion Committee Co-Chair Dominic Sciucchetti (Unit 9: IT)
Policy & Process Review Committee Chair Tony Robbins (Unit 7)
Staff Enrichment Committee Roberto Santiago (Unit 9: GTS)
Information about the leadership roles and the three standing committees can be found in the SF State Staff Constitution (new website coming soon). The Staff Council is currently looking for staff members to participate on committees and working groups around campus (example: Strategic Planning Working Groups). If you are interested in serving as a staff representative on a committee or working group, please fill out a Qualtrics survey form.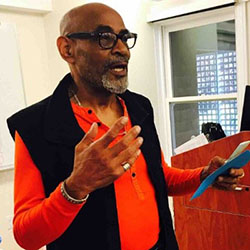 Harvey "Skip" Davis, emeritus faculty in the School of Nursing, passed away on October 7.
Davis was a psychiatric nurse for more than 40 years and taught in SF State's School of Nursing as the psychiatric nursing lead from 2004 to 2015. He received his Ph.D. in Nursing from the University of California, San Francisco in 2002 and specialized in the field of gero-psychiatric nursing and addiction recovery. In addition to his work at SF State, Davis worked at the Haight-Asbury Free clinic, the MPI Treatment Services at Summit Alta Bates in Oakland and was a valued member of the California Advocates for Nursing Home Reform board of directors. He is the author of a book on stages of change in opiate-addicted adults in a residential treatment program; co-author of numerous journal articles and was a frequent presenter at national and international conferences.
His colleague Andrea Boyle, a former SF State School of Nursing faculty member, said, "Skip was a wonderful teacher, mentor, colleague and friend to many including nursing faculty, staff and students." 
Gerald West, professor emeritus in the Department of Counseling, passed away on September 30. West was a long-time faculty member, mentor and leader at SF State from 1968 to 2005. He served as a professor and chair in the Department of Counseling and served as the University's dean of Faculty Affairs.
West also made an immense impact beyond the University. As a member of the consulting group Psychological and Human Resources Consultants, West challenged intelligence testing methods in the San Francisco public schools, testifying in federal court in the landmark Larry P. case. This testimony led to a suspension of IQ testing in the San Francisco public schools and changed the way IQ tests are used throughout the nation. West and the consulting group also provided years of training to the SF Fire and Police departments in understanding the effects of racism and sexism. Their work assisted in bringing the first women into the fire fighting forces.
Professor Emeritus Robert Chope said of West, "He arrived at SFSU in a time of great turmoil as the spring and fall of 1968 and spring of 1969 saw heightened student and faculty tensions as well as rioting and campus shutdowns over the Vietnam war and the establishment of a Department of Black Studies. Dr. West was invited to serve as a liaison and mediator between the disparate parties. It was quite a beginning for the young assistant professor."
"Gerry was one of my mentors when I started in the DOC, and his collegial support was instrumental for my development as a faculty member," Professor Emerita Wanda Lee said. "I will always remember Gerry's genuine warmth and openness. He was an effective leader in our department and served the University well as our department chair and dean of Faculty Affairs. He succeeded despite having endured professional discrimination, and his community contributions were important to the Black community in the Bay Area and the nation."
Submit an Item
The deadline to submit items for the November 22, 2022 issue of CHSS Connection is November 16. Send submissions to mbroder@sfsu.edu.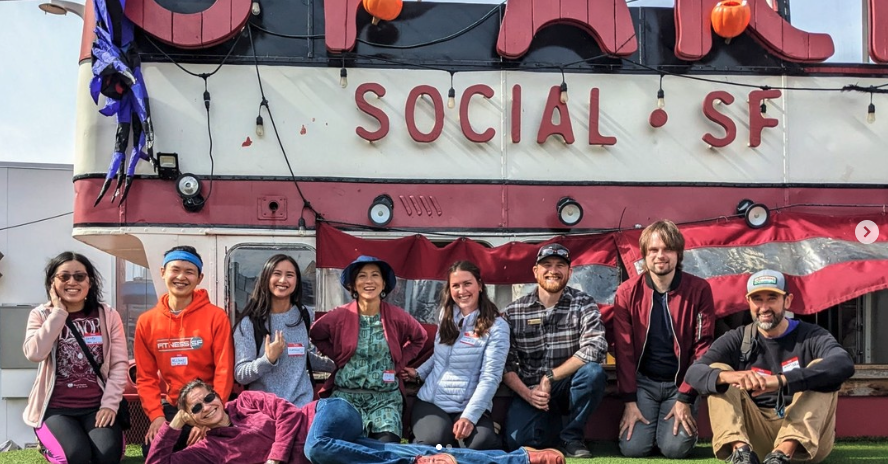 Department of Recreation, Parks & Tourism student and alumni networking event and social at Spark Social.
Source: @sfsurpt on Instagram