Changing pathways for student success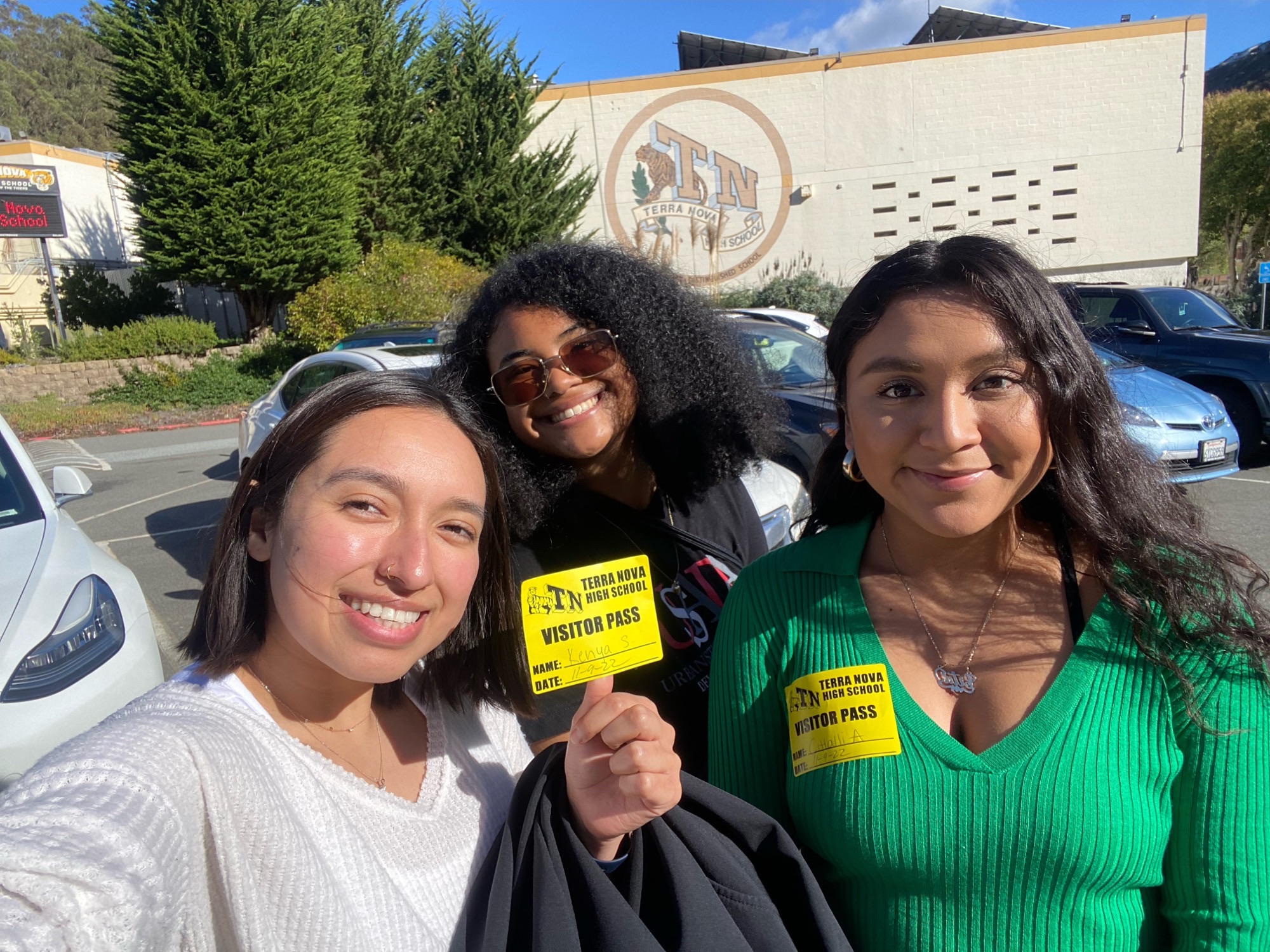 Makayla Wai-Lan Scott (center) with classmates Kenya Salgado (left) and Citlalli Aguilar Velazquez (right) in front of Terra Nova High School, where they gave a presentation to high school students
A student finds personal meaning after finding the right major
San Francisco State University offers more than 100 undergraduate majors — and the opportunity to change majors if students change their career goals.
Makayla Wai-Lan Scott is a senior who switched her course of study from Pre-Nursing to Public Health. She had some anxiety about getting into the Nursing major when she was completing her prerequisites. To quell her anxiety, she looked at other majors in case she did not get into Nursing, and she found herself drawn to Public Health. Scott said of her decision to switch majors, "A Public Health alumna shared with me what she studied, and I thought this feels more aligned with me and what I wanted to do working as a nurse."
The social justice aspect of public health appealed to Scott. As a nurse, she wanted to help with health equity for all patients. In public health, students get to look at problems through an intersectional lens in an effort to reach health equity. Adding more diversity in the public health field will result in better patient care for coming years. In this major, students learn to see problems as a whole — they look at all aspects of care in order to see how they intersect.
"It's public health and we are going through a public health crisis," Scott said. Starting the public health program during the pandemic was a unique experience. Public health was a driving factor of the pandemic and Scott felt that throughout her time at SF State. Scott feels the professors understand the work-life-health balance that has become so important these past few years. The projects that professors chose felt personal for her because of the pandemic and she found it easy to relate to the courses when the subject matter impacts everyday life.
Scott has had a positive experience since switching from Pre-Nursing to Public Health. She appreciates how professors make it clear that they care about the subjects they are teaching and make courses interactive. All of the professors in the Public Health major coordinate with each other to make each semester easier for their students; large assignments for different courses very rarely overlap. Professors, when possible, will communicate with each other to ensure major projects do not overlap and overwhelm students. The courses use a scaffolding structure for large assignments, where assignments are broken down for students to work on throughout the semester.
The internship SF State helped Scott get has helped prepare her for graduation. She has been working as an Alcohol and Drug intern at the Daly City Youth Health Center. Medical, mental, and support services are provided for teens and young adults at the Daly City Youth Health Center. Scott was a part of creating a curriculum for middle and high school students about vaping. This internship has been personal for her, "I saw a lot of my friends turn to vaping to cope despite knowing about the effects". Scott feels like she is ready to enter the career field thanks to the support that her advisor and professors have given her.
Scott said, "I am grateful I went to SF State. I feel like I am actually cared about at SF State. That came from making the connections that I did in SOAR and with my advisors and people in the Public Health cohort."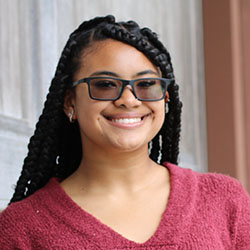 Tags