Do you want to study in a supportive community that can help you graduate quickly? Metro College Success Program Academy of Health can help you do just that! 
A Learning Community for The First Two Years of College
Each Metro Academy is a learning community made up of two linked courses each semester, pairing a general education course (such as English or math) with a discipline-specific course (e.g., health, science, ethnic studies, child development). Metro gives students personalized support for college success through in-class academic support and tutoring. Every Metro addresses real-world issues and brings social justice into the classroom. Although you can continue on into any major after you complete Metro, you can find a Metro academy that best matches your interests!
Metro Academy of Health supports students in achieving academic excellence while preparing them to critically analyze and confront social factors that lead to health disparities impacting historically marginalized populations. Our instructors are passionate about health and teach interesting classes that focus on social justice and are relevant to our lives. In Metro, you will build a solid foundation for college success and meaningful work in urban health and human services.
Why Metro?
Adjusting to college can be challenging. Learning in a small, supportive community of students and faculty can help you thrive throughout your first two years and through to graduation. Metro's goal is to help you graduate in a timely manner and gain the skills you need to succeed in college, give back to your community, and find a meaningful career.
What is Metro?
Metro is a two-year learning community of two courses each semester that share themes such as social justice, education equity, community health, or ethnic studies. Metro courses satisfy general education requirements for all majors at SF State, so you can go on to complete your bachelor's degree in any major. Metro students receive individualized tutoring, advising and support. Metro students also develop strong academic skills. They learn to write and speak with confidence and power, master mathematical concepts, and think critically about real-world issues.
Additional Benefits of Metro
A small learning community of students with similar interests work together during the first two years of college, getting the classes you need to progress quickly
A clear, fast track to graduation—all Metro classes satisfy graduation requirements in general education for all majors in the Cal State University system
Instructors who are passionate about social justice teach interesting classes that are relevant to real life
One-on-one support from Metro staff and faculty
Access to tutoring services through the Metro Academic Resource Center (HSS 247)
Continued support in upper division (past the first two years) and connection to alumni and faculty after graduation
Learn about the ways to continue to give back to your community and make a difference in the world
Health Academy Coordinators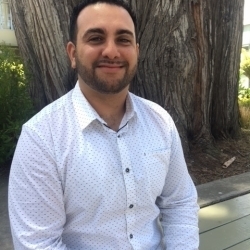 Gustavo Lopez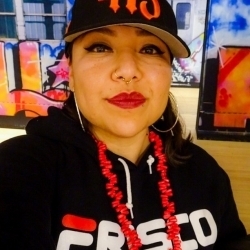 Juana Teresa De Jesus Tello, MPH
Contact
1600 Holloway Avenue
HSS Building, Room 301
San Francisco, CA 94132
Monday - Friday 9 a.m. to 5 p.m.
Directions
Phone: (415) 338-3034
Fax: (415) 338-79484
metro@sfsu.edu
To learn more, visit the Metro website.